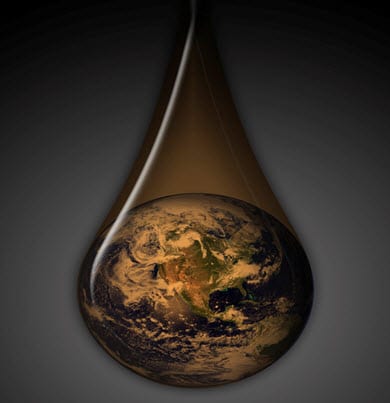 Energy storage system coming to La Croix Valmer, France
July 9, 2012

AREVA Group chosen to provide efficient energy storage system
The AREVA Group, a company specializing in emissions-free energy systems, has been chosen to provide the city of La Croix Valmer, France, with an energy storage system. The city has been working to meet the energy demands of its populace while struggling to mitigate the ongoing energy crisis that is being seen throughout Europe. France, along with other European countries, has begun turning to alternative energy to put the growing energy crisis to rest.
Greenergy Box to be installed for city's use
AREVA will be installing one of its Greenergy Box energy storage systems in the city. The storage system includes an electrolyzer and a hydrogen fuel cell. The Greenergy system is able to store oxygen and hydrogen gas that is produced through the electrolysis of water. Hydrogen and oxygen are stored during lulls in the demand for electricity. When demand begins to rise, the oxygen and hydrogen will be used to generate energy for peak consumption periods.
Energy storage system a part of the Horizon Hydrogen Energy program
The initiative is part of the Horizon Hydrogen Energy program, an initiative launched by Air Liquide, a producer of industrial gasses, to promote the use of hydrogen and fuel cells. The program provides financial assistance to organizations looking to adopt or develop hydrogen fuel cells. Through this initiative, the energy storage systems from AREVA will be able to find their way to France, as well as other European countries looking to reduce their impact on the environment and cut back on their energy consumption.
Storage system to be installed in 2013
La Croix Valer Mayor Francois Gimmig notes that the installation of a hydrogen-based energy storage system marks major progress in the city's pursuit of energy efficiency. The energy storage system will be installed during the last quarter of 2013. Part of the goal of the initiative is to show the viability of hydrogen as an energy source as well as how fuel cells can be used as part of an efficient energy storage system.
Related article(s) and resources:
http://www.equities.com/news/headline-story?dt=2012-07-07&val=248944&cat=energy