Excess wind energy to be stored in salt caverns in Canada
December 11, 2014
This is the first time the technology will be utilized in Canada.
Rocky Mountain Power (RMP) a Calgary company, is gearing up to develop large underground salt caverns in the Lloydminster area, a city that straddles the provincial border between the two Canadian provinces, Alberta and Saskatchewan, for the purpose of storing extra wind energy, reported the Calgary Herald.
The storage sites could be ready in as little as five years.
According to Jan van Egteren, the president of RMP, the salt caverns could be operational in five years and they could store enough compressed air to provide power to a city the size of Red Deer, Alberta (which has a population of just under 100,000 people) for five days.
Van Egteren explained that "It could really help stabilize the grid by taking off power when the wind is really blowing."
For years, salt caverns have been utilized for storing natural gas. That being said, while this is the first time the energy storage technology is being utilized in Canada for wind power, it is not the first time salt caverns have been used to store compressed air that is converted into electricity in North America. However, currently, there are only two other projects in the continent that are using the tech.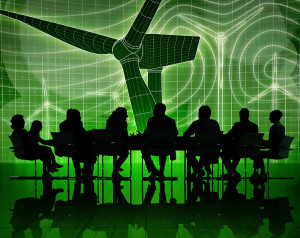 The caverns are carved out of salt formations. More specifically, they are created by pumping water deep down to dissolve the salt layer that exists underground. Excess electricity generated by wind would be used to pump compressed air into the enormous caverns that are roughly the size of a 60-storey building. The salt walls make it difficult for air to escape. Once the wind stops blowing, the stored air that has been compressed is released and powers a generator to create electricity.
Uneven wind energy is a problem.
The Alberta government has boosted its efforts to discover new technology to solve the problem of uneven wind power, a problem that occurs when winds create more energy than is needed or increase electricity too quickly for the grid to handle it.
Last month, Alberta Innovates Energy and Environment Solutions, the government research agency, put forward $2 million to encourage companies to come up with solutions that would be commercially viable.
According to, Mark Summers, the research agency's director of renewable energy, finding the right technology needs to happen sooner rather than later. Without being able to store the power, solar and wind energy cannot surpass a certain threshold. "We have to make sure the storage will be there when we need it," he said.