Fracking banned for an additional five years in Tasmania
February 27, 2015
The government has extended its ban on hydraulic fracturing to protect the island state's agricultural industry.
Tasmania has extended its fracking ban for another five years, making it second to Victoria for outlawing the controversial mining practice that is most commonly used to source coal seam gas, and the ban was announced late this week, after a long review and over 150 submissions, reported The Guardian.
Hydrofracturing was not worth risking Tasmania's reputation for producing premium produce.
Jeremy Rockliff, Tasmania's primary industries minister, said that "There is considerable concern around the potential negative impacts of fracking, particularly within our rural communities and farming families."
Rockliff said that the uncertainty associated with drilling for energy should not put the island state's reputation for producing premium produce that is safe and fresh, at risk. He added that "After consideration, advice and consultation, it is prudent that we introduce a five-year moratorium on fracking in Tasmania."
Other non fracking methods will be explored to extract shale gas.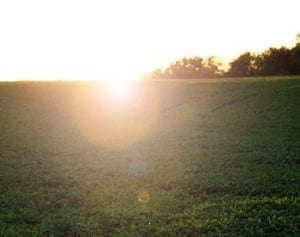 Although hydraulic fracturing has been outlawed for five years, this does not mean that the state's Liberal government has given up on finding ways to extract resources, like petroleum or shale gas. On the contrary, the government is in support of finding ways to get to these resources without fracking.
Furthermore, the ban only lasts for five years. Tasmania did not permanently outlaw hydrofracturing. Authorities fully intend to continue to pay close attention to national and international developments of the practice in an effort to understand it better. Once the moratorium expires in 2020, another review will be conducted to determine the fate of hydraulic fracturing in Tasmania.
That being said, throughout Australia, state and territory governments are being pressured by environmentalists, community groups, and farmers about fracking. As was previously stated, a ban already exists in Victoria, and Western Australia and South Australia are being pressured to outlaw the practice, as well.
However, after the recently released Hawke report stated that drilling was environmentally manageable to perform under strict regulation, Northern Territory has no intention of stopping fracking since the report found there was "no justification" for a ban.