Fracking rules tightened by Obama administration
March 25, 2015
Tougher restrictions were imposed on oil and gas hydraulic fracturing operations on public lands.
In an effort to reduce the risk of water contamination that can result from fracking operations, the Obama administration unveiled the nation's first major safety restrictions for hydraulic fracturing on federal lands this past Friday, which immediately received plenty of backlash from Obama's critics both in the energy industry and Congress.
Hydrofracturing has helped to make the U.S. the top producer of natural gas in the world.
While fracking is definitely one of the chief reasons why America's energy production has experienced a recent boom, there continues to be huge debate over the controversial mining practice, with those who oppose the practice arguing that its risks of environmental consequences outweigh the potential energy benefits.
The new fracking rules apply only to gas and oil drilling on federal lands. That being said, these new rules are not sitting well with opposing industry groups who claim that the new regulation will spike production costs throughout the country, reported The Washington Post.
The goal of the new fracking regulations is to help to protect natural resources and allow for responsible development.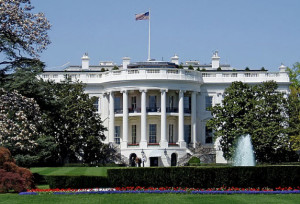 The primary purpose of the Interior Department rules is to reduce the water contamination threat from drilling. More specifically, companies that frack on public land will have to adhere to tighter design standards for wells, as well as for the areas where waste water is stored, such as holding tanks and ponds.
In addition, along with the rules, new transparency measures where introduced. These measures require drilling companies to publicly disclose what is in the liquid that is being injected into the wells, including the types of chemical additives that are utilized. The liquid used in hydraulic fracturing that is injected into the ground to break up the rocks below, is generally a mixture of water, chemicals, and sand. It may also sometimes include other substances such as salts, coffee grounds, and acids.
Brian Deese, the White House deputy chief of staff, said prior to the announcement of the rules that "We believe that in order to have a more durable industry in the future we need to strike a more appropriate balance between public health and safety and allowing for responsible production."
The Interior Department regulations will impact approximately 90,000 oil and gas wells that are presently operating on federal lands that are managed by the Bureau of Land Management and on tribal lands. However, the rules do not apply to fracking operations on state and private lands, of which there are at least four times as many compared to federal lands. Drilling on private and state lands is subject to local rules that could be strict or non-existent.