Geothermal energy may fully power a Philippine island
February 18, 2015
The Philippines is one of the leading producers of the renewable resource.
For decades, the Philippines has used geothermal energy, produced from volcanic heat below the islands, to generate electricity, and it is now undertaking a new project that would lead to this renewable energy source powering the entire island of Mindoro.
The Philippines is located atop the Ring of Fire.
The Southeast Asian island country is situated in the Pacific Ocean above what is called the Ring of Fire, a region of the pacific that is home to more than 450 volcanoes (some active some dormant). Therefore, it should come as no surprise that the country makes good use of the heat these volcanoes produce, making it one of the leading producers of geothermal power in the world.
Currently, the plan is to bring stable electricity via geothermal to the residents of Montelago village, which is located on the edge of Mindoro's Lake Naujan. While the village is hooked up to the power grid, the connection isn't strong and this has created problems, particularly when the weather is bad.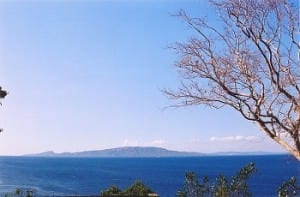 The Community leader, Felix Gida, said that the village is remote and while power lines do come there, if there is a storm, the power fails. Gida added that blackouts are very common in Montelago.
However, for the small community of 1,900 residents, the solution to their energy problems could be directly below them and engineers are already in the beginning stages of harnessing the island's underground heat, reported Voice of America (VOA).
Geothermal energy could reduce the cost of electricity by half for the island's residents.
According to Fidel Correa, from Emerging Power, a test will show how much energy can be produced in Mindoro. Correa said that "We would want to know what the temperatures would be at 1000, 1200 meters level. That would give us an idea of how much power we could get."
Correa added that the goal is "for 40-megawatts to supply the whole of Mindoro island with electricity from geothermal power."
Emerging Power believes that geothermal energy could cut the cost of electricity by half for residents of the island.