Geothermal energy may be risky for Indonesia
April 30, 2014
Indonesia's deputy finance minster voices concerns about electricity subsidy costs.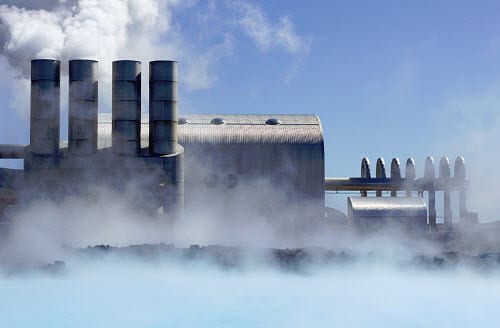 Indonesia, like many other countries around the world, is turning to alternative energy sources to generate power and, while many support Indonesia's energy policy, which includes geothermal energy developments, Bambang Brodjonegoro, the country's Deputy Finance Minister, believes there are risks that should not be overlooked.
Feed-in-tariffs could result is higher energy prices.
"Feed-in-tariffs are not suitable for Indonesia, not when the government still subsidizes the electricity," the deputy finance minister said. According to Bambang Brodjonegoro, introducing a feed-in-tarrif (FIT) policy for geothermal power is not a good move because it places an additional weight on Indonesia's subsidy costs for electricity.
The deputy minister made reference to a price structure that would involve Perushaan Listrik Negara (PLN), the government-owned electricity corporation, paying a fixed price for energy that is generated from geo-thermal power plants that are operated and owned by independent power producers (IPPs). The country's government has put aside Rp 71.36 trillion for energy subsidies in the budget for 2014, which is approximately Rp 28 trillion less compared to 2013.
Meanwhile, the FIT varies anywhere from 10 cents – 18.5 cents per kWh (per kilowatt hour), depending on the location. However, the Energy and Mineral Resources Ministry has plans to increase the price to 11.5 cents and up to 29 cents per kWh.
Geothermal energy in Indonesia will require significant investments.
According to the deputy minister, the FIT should be replaced with a better plan that recognizes a price ceiling. "The government must also introduce an open, international tender instead of direct appointment, so that we can get the best deal," he said.
Bambang Brodjonegoro also pointed out that Sumatra and Java are the primary sources of Indonesia's geothermal energy. In these regions, power is produced using inexpensive coal. He believes that this puts PLN in a tricky place to agree to geothermal power terms.
Despite the risks mentioned by the deputy minister, the Indonesian government seeks to improve renewable energy in the country in an effort to lower its dependency on costly fossil fuels. Geothermal energy remains ones of the country's primary focuses. It is projected that by 2025 this alternative resource will make a 12% contribution to the country's combine energy sources. That said, before this can happen, notable investments are necessary.