Geothermal energy report shows global energy market is exploding
April 28, 2014
A new study reveals there are 76 countries taking part in nearly 700 geothermal projects.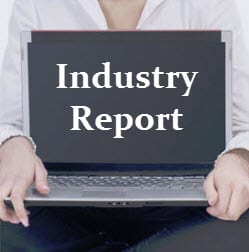 The Geothermal Energy Association (GEA) recently released its 2014 Annual U.S. & Global Power Production Report at its International Geothermal Showcase in Washington D.C., which revealed that many communities around the world are being driven to invest in geothermal power due to climate change related threats that are bringing about a greater need for alternative energy sources.
The international energy market is continually expanding at a 4 to 5 percent rate.
The geothermal energy information found in the report showed that geothermal market growth has increased internationally. In 2013, the total new geo-thermal capacity was 530 megawatts (MW) worldwide. Over the next few years, this clean energy is anticipated to continually develop and grow. An estimated 50 projects and potential plans for geothermal power are actively being pursued in Chile, according to the GEA, while other South American countries like Colombia, Argentina and Honduras are also showing significant promise in the industry.
In East Africa, Ethiopia and Kenya are reportedly developing geothermal power plants that are bigger than 100 MW. To put this into perspective, in the United States, the average geothermal generating station is approximately 25 MW.
Geothermal energy is slow growing in the U.S. but the future looks promising.
While the growth of geo-thermal energy in the United States has not been booming as it has in other countries around the world, it has been steady. The U.S. only made up 85 MW of the total 530 MW global geothermal capacity from last year. The lack of expansion was due to government issues, policy roadblocks, insufficient transmission infrastructure and low prices of natural gas.
However, as for the future, the GEA's report states that the U.S. geothermal industry has plans for 977 MW of new capacity at sites located in 8 western states that have more than 3,092 MW of energy potential.
"The geothermal resource base is still largely untapped," commented GEA's Industry Analysts, Ben Matek. "With new initiatives in Nevada, California and Oregon moving to recognize the values of geothermal power, we are optimistic that state policies could spark another period of growth in geothermal power over the next decade," Matek added.
Geothermal energy projects in California, Nevada, New Mexico and Utah may have helped sustain the industry domestically last year, but future expansion looks promising.