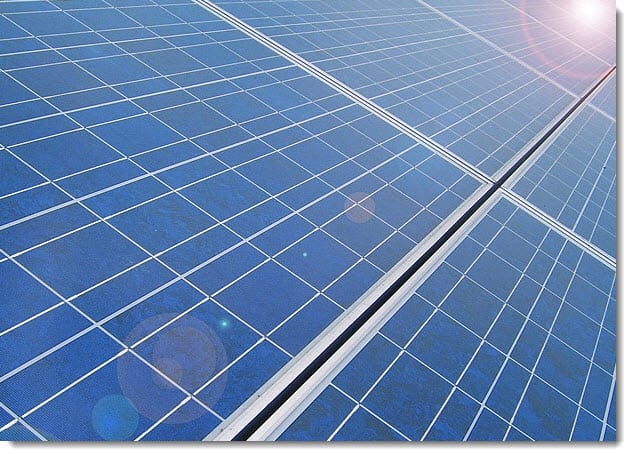 Global solar panel market expected to see major gains
August 27, 2012
0
By
Erin Kilgore
Report highlights the trends affecting the global solar panel market
A new report has been released by Infiniti Research, a research and analytics consulting firm, shows that the global solar panel market is poised for major growth. The report highlights trends that are emerging in the global solar energy industry and predicts how these trends will have an effect on international markets. Advances in solar panel technology are cited as the major contributor to growth in the solar panel market. Advanced technologies are making solar energy more accessible and economically viable, thus boosting the activity in the global market.
Global solar panel market expected to see CAGR of 15%
According to the report, the global solar panel market is expected to see a compound annual growth rate (CAGR) of 15% from 2011 to 2015. While improved technology may be a major contributing factor to the trend, government backed feed-in tariffs, which provide consumers with financial incentives to adopt solar energy systems, are also boosting market activity. The report highlights the positive future of the global solar panel market, but also draws attention to the potential challenges that the solar energy industry could face in the future.
New technology may help industry overcome challenges
The report notes that the fluctuations in the availability of sunlight across seasons could hamper the progress of the solar panel market. Research and development of solar panels that are capable of tracking the position of the sun and generating high amounts of electricity even during cloudy weather may help the solar energy industry overcome the challenges it faces. If the industry remains focused on making solar energy systems accessible to consumers, it is likely to see serious gains despite any challenges it may face.
Markets showing healthy growth and handful of companies may dominate the industry
The report covers the Americas, Asia, Europe, the Middle East, and Africa, noting that the solar panel markets in these regions are showing healthy signs of growth. Solar panel manufacturers like First Solar Inc., Suntech Power, Yingli Green Energy, and Trina Solar, are expected to be dominating forces in the global solar panel market, according to the report.
Related article(s) and resources:
http://www.prnewswire.com/news-releases-test/global-solar-panels-market-to-grow-at-the-rate-of-153-percent-till-2015-166763426.html?utm_expid=43414375-18&utm_referrer=http%3A%2F%2Fwww.prnewswire.com%2Fnews-releases%2Fenergy-latest-news%2Falternative-energies-list%2F