Green energy will power homes and famous whisky distillery in Scotland
August 20, 2014
Over 20,000 homes will receive power from a £74 million alternative energy project in Speyside.
In addition to thousands of residents receiving electricity from the green energy project, one of the world's renowned whisky distilleries, Macallan distillery, will receive heat, which will be produced by steam, in an effort to reduce carbon emissions.
The new biomass power plant is expected to create over one hundred jobs.
John Laing, an Infrastructure group, and UK Green Investment Bank (GIB) have come together to make an equity investment in the Speyside renewable energy project, which has also received support from the UK government. It is estimated that the biomass combined heat and power (CHP) plant will lead to the creation of 123 jobs. 23 permanent jobs will result from the project and 100 people will be employed in the building of the plant.
"This investment in Speyside will not only help secure jobs, boost a vital industry and support the local supply chain but also generate renewable energy for homes in Scotland," said UK Business Secretary Vince Cable.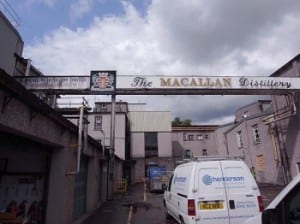 In addition, Danny Alexander, the Chief Secretary to the Treasury was also pleased with the announcement of the project and commented that it is "fantastic news" for the economic future of Scotland. He said that the biomass plant will provide clean energy to thousands of homes and it will "also support the whisky industry, a cornerstone of our economy which brings in billions for Scotland and employs over 10,000 people."
The green energy plant will be fueled using local sustainable forestry by-product.
The facility will receive its supply from a group of forest industry suppliers, which will include Stobart Biomass Product and UPM Tihill, as well as local growers. In addition to being better for the environment, by reducing greenhouse gas emissions, the plant will help to lower the energy costs at the Macallan distillery, providing the distillery with about 90% of the steam needed to carry out the distillation process.
The Speyside green energy project is being developed by Edinburg and London based firm Estover Energy, which specializes in the development of biomass CHP projects.