China's focus on renewable energy is paying off
August 21, 2014
Chinese coal consumption is beginning to fall
China has been fighting its air pollution problem for years now, but the country may be finally making progress in this ambitious endeavor. Emissions from the country's massive industrial sector and transportation space have choked many of its largest cities with smog. Recently, air pollution has been linked to serious health issues in some parts of China and the government has made it a priority to mitigate emissions and embrace renewable energy.
Use of coal drops in China for the first time in 100 years while GDP grows
A new analysis from Greenpeace International shows that China's consumption of coal dropped for the first time in a century during the first half of 2014. Moreover, the country's gross domestic product grew, suggesting that China's economy is not inherently connected to the coal industry any longer. China's coal imports saw a modest 0.9% growth thus far this year, while domestic production of coal fell by 1.8%.
Coal is losing ground to solar and wind power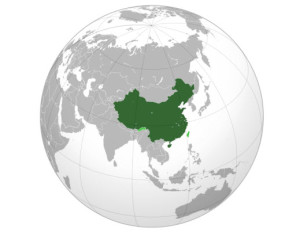 Coal is becoming less important to China as the country begins to focus more heavily on renewable energy. Solar and wind power, in particular, have become quite popular throughout the country and Chinese banks have begun investing in clean power projects that show economic promise. As clean energy becomes more prominent, the need for fossil-fuels diminishes. Coal is becoming more expensive, especially from an environmental standpoint, and China is growing weary of managing the costs associated with fossil-fuels when there may be a better energy alternative.
China has become a leading supporter of solar power and other forms of clean energy
Solar energy is currently one of the most heavily supported forms of clean power in China. The country has played a pivotal role in making solar power less expensive throughout the world, leveraging its industrial might to produce solar panels at a rapid pace. The country is not only exporting solar power technologies, of course, and is using these technologies to dramatically improve its solar power capacity. China is also considered the world's leading investor in renewable energy in general.