Gulf Power aims to expand its place in the Florida wind energy sector
June 29, 2016
Utility seeks permission to expand capacity at one of its wind farms
Gulf Power, an investor owner energy utility, has announced plans to expand its efforts in the wind energy sector. The company has petitioned the Florida Public Service Commission to approve a new project that would expand its wind capacity. The project involves installing some 94 megawatts of capacity at one of Gulf Power's wind farms. The endeavor is predicted to benefit some homeowners. As a result, more homeowners are expected to show support for wind power. The project intends to diversify energy sources in Northwest Florida, ensuring that consumers will see less price fluctuations in the wake of natural disasters and during times where demand for energy is particularly high.
Kingfisher Wind project will receive as much as 94 MW of new capacity
If the project is approved, Gulf Power will be installing new capacity at its Kingfisher Wind site. The wind farm began producing electrical power in January of this year. Currently, the wind farm boasts of 178 megawatts of capacity. Gulf Power intends to expand this capacity to ensure that the wind farm can accommodate the energy needs of consumers more effectively. This will have an impact on the Florida wind energy space. This impact will be felt by companies that want to bring their wind projects to the state or expand the projects they already have in Florida.
Gulf Power is looking to abandon fossil-fuels in favor of natural gas and renewable energy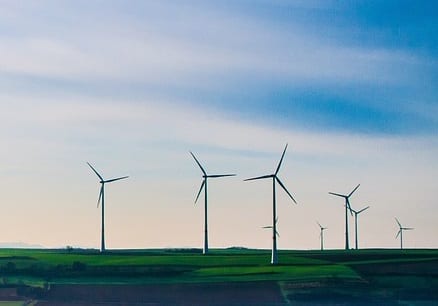 Gulf Power has begun moving away from traditional fossil-fuels in an effort to become more environmentally friendly and gain access to new economic opportunities. The company has shown strong interest in both natural gas and various forms of renewable energy. Wind, in particular has attracted significant interest from Gulf Power in recent years. By the end of this year, approximately 75% of Gulf Power's energy production is expected to come from natural gas, with only 20% coming from coal and 5% coming from renewable energy sources.
Florida wind energy market continues to see success
The Florida wind energy space has shown signs of healthy growth and significant potential in recent years. Offshore wind projects, in particular, are beginning to gain momentum in the state. While Florida has been exposed to hurricanes in the past, the state's access to the ocean allows it to build high capacity offshore wind farms. These energy systems would help the state abandon its use of fossil-fuel. Most noteworthy, offshore wind systems have the potential to generate more electricity than their onshore counterparts.