H2Mobility launches new hydrogen fuel website
September 5, 2013
Consortium launches new website to promote hydrogen fuel
The United Kingdom's H2Mobility project has launched a new website that aims to showcase the benefits of hydrogen fuel can bring to the transportation sector. The project exists as a consortium of various companies involved in hydrogen fuel and transportation. The consortium has been working to make hydrogen-powered vehicles and fuel cells more accessible throughout the United Kingdom for some time, claiming that these energy systems could be an adequate alternative to more conventional solutions.
Transportation and hydrogen continue to move forward
H2Mobility is not only interested in bringing fuel cells to the transportation sector, of course. The project has been working for some time to raise awareness of hydrogen fuel and provide examples of the capabilities of fuel cells. The project's new website is yet another step in this endeavor and is expected to help provide consumers and businesses with valuable information concerning hydrogen fuel cells and how they can be used in transportation.
---------------------------------------------------------------------
Environmental Quotes To Remember - " Climb the mountains and get their good tidings. Nature's peace will flow into you as sunshine flows into trees. The winds will blow their own freshness into you, and the storms their energy, while cares will drop away from you like the leaves of Autumn."
- John Muir, The Mountains of California
---------------------------------------------------------------------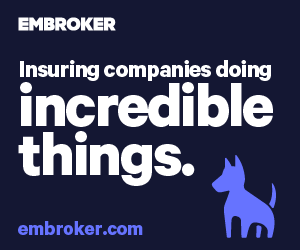 Auto industry shows favor for fuel cells
While fuel cells are not exclusive to the transportation sector, they have become a very popular energy system for a new generation of vehicles. Most of the world's largest automakers have plans to launch hydrogen-powered vehicles by 2015. Some are choosing to launch these vehicles at a later date, but these automaker are still assisting in the development of a hydrogen fuel infrastructure that will support these vehicles in the future.
1.6 million hydrogen-powered vehicles on the road by 2030
The new website will also keep track of the progress that the H2Mobiliuty project is making on several fronts. The companies involved in the projects are interested in tackling the various issues that exist as barriers to fuel cell adoption, such as cost and the lack of a comprehensive fuel infrastructure. Overcoming this challenges is considered a major priority, as  the UK government expects to see some 1.6 million hydrogen-powered vehicles on the roads by 2030.