Honda to bring its hydrogen fuel cell vehicle to the United Kingdom
April 1, 2016
FCV Clarity will be available in the UK in the near future
Honda has confirmed that its new fuel cell vehicle, the FCV Clarity, will be sold in the United Kingdom. The UK is the latest market in which the automaker plans to sell its new vehicle. Honda will be launching the fuel cell vehicle in the Americas and Japan in the coming months, with the vehicle making its way to other European markets later this year. The vehicle is equipped with new hydrogen fuel cell technology, which Honda has been working on for several years. The automaker is also working with General Motors to develop innovative fuel cells, but both companies will be producing fuel cell vehicles independently of one another.
Fuel cell is smaller and more dense than previous models that Honda has developed
The FCV Clarity is expected to launch in the United Kingdom during the first quarter of 2017. The vehicle features 134 brake horsepower and is equipped with a hydrogen fuel cell that is 33% smaller and 60% more energy dense than previous fuel cells that Honda has used. The automaker notes that the FCV Clarity can travel more than 300 miles on a single tank of hydrogen fuel and will take only five minutes to refill from empty.
Lacking hydrogen infrastructure could slow the adoption of fuel cell vehicles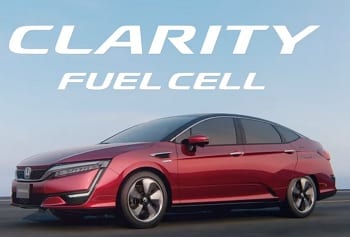 While the FCV Clarity has generated some interest among consumers, the lack of a hydrogen fuel infrastructure in the UK may make it difficult for this vehicle to find success. There are hydrogen stations available to the public in some parts of the country, but considerable travel is required to reach these stations. Most of the UK's hydrogen stations are located in London and Honda may focus on promoting its new fuel cell vehicle in this city in order to take advantage of the limited infrastructure.
Other automakers will be bringing their fuel cell vehicles to the UK
Honda is just one automaker that is planning to launch a fuel cell vehicle in the UK. Both Toyota and Hyundai have plans to bring their own fuel cell vehicles to the country, with Hyundai having already delivered some models of its ix35 vehicles to Scotland and other parts of the United Kingdom. The country's hydrogen fuel infrastructure will have to grow, however, if these automakers want to find success with their new vehicles.