Huge biofuels pilot plant announced in Australia
April 1, 2016
The development of renewable energy in Queensland would help to address climate change.
Queensland, the second largest and third most populous state in Australia, is improving its renewable energy efforts by establishing a biofuels pilot plant. The state government has secured the $16 million facility for Gladstone in central Queensland. If the project is successful it could result in the state establishing a large-scale alternative fuel industry.
The development of renewable energy in Queensland will also help to protect the Great Barrier Reef.
The Great Barrier Reef is located off the coast of Queensland and is the largest living thing in the world. The massive ecosystem is made up of thousands of reefs and hundreds of islands composed of over 600 types of soft and hard coral and is home to numerous species ranging from all varieties of colorful fish to turtles, dolphins and sharks.
However, new aerial surveys show that the Great Barrier Reef is in the midst of a widespread color bleaching event and is dying. Scientists are not sure if the reef will ever fully recover, with some expecting the northern reef to die in the next month.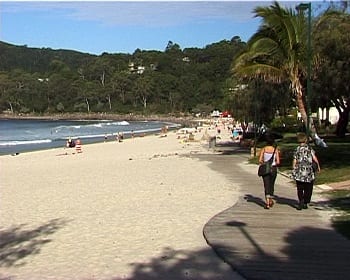 The color bleaching is being caused by water temperatures that are too warm, which, in turn, is the result of global warming caused by climate change. Although the state is not fully replacing coal, the biofuels plant in Queensland could help the state reduce its carbon emissions and combat the effects of climate change damaging the reef.
The plan is to expand the biofuels plant into a large-scale refinery.
While the project will start small, there are already plans to transform it into a $150 million commercial-scale refinery that would be capable of producing 200 million liters of advanced biofuel annually. This advanced fuel would be suitable for using in the aviation, military and marine industry.
Initially, the plant had been planned for Wagga Wagga in New South Wales (NSW), but according to Tim Rose, the managing director of Southern Oil Refining – the NSW-based company behind the project – the company decided to go with Queensland because they seemed to want it more than NSW.
"What we're trying to do here is really one of the first of its kind in the world, so this is a pretty major step and … the Queensland government are fully behind this, whereas the NSW government really wasn't," Rose said.
The plant will produce bio crude oil using biomass material like sugarcane bagasse as feedstock. The resulting oil will be distilled into commercial kerosene and diesel products.
The biofuels pilot plant should be operational later this year with a target of producing one million liters of fuel within three years to be used in field trials by Australian and United States navies.