Hyundai to bring hydrogen fuel vehicle to Canada
December 2, 2014
Hyundai to become the first automaker to offer a fuel cell vehicle in Canada
South Korean automaker Hyundai will be the first in the auto industry to offer Canadian consumers a chance to drive a fuel cell vehicle. The automaker has announced that it will be bringing its hydrogen-powered Tucson to Canada, making it the first mass-produced fuel cell vehicle to be sold in the country. The company will be releasing this vehicle in Vancouver, British Columbia, in early 2015, at the same time that Toyota will be launching its own fuel cell vehicle in California.
Tucson will be available for a three-year lease at $599 a month
The Tucson is equipped with a hydrogen fuel cell, which is used to power the vehicle's electric motors. The vehicle emits nothing more than water vapor and oxygen, making it an environmentally friendly alternative to traditional vehicles that are currently available in the Canadian market. The vehicle will initially only be available for lease, costing approximately $599 a month with a three-year agreement. Unlimited maintenance and refueling is included in that cost.
Fuel cell vehicles may be able to overcome some of the problems that electric vehicles have faced in the past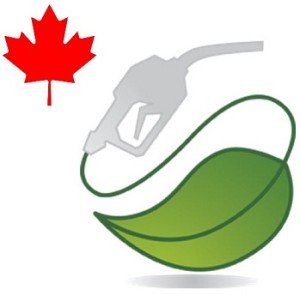 Hyundai believes that its fuel cell vehicle will be able to solve some of the problems that conventional electric vehicles have. Because the Tucson is not powered by a battery system, drivers will not need to spend extensive amounts of time recharging the vehicle. Moreover, the Tucson may also be more fuel efficient than other electric vehicles, traveling for more than 260 miles before needing to be refueled with hydrogen.
Lack of an expansive hydrogen fuel infrastructure may be a problem for fuel cell vehicles
The most significant challenge that Hyundai will face in the Canadian market has to do with the lack of a working hydrogen fuel infrastructure. There are currently very few retail hydrogen fuel stations in Canada, with most of these stations being located in British Columbia. This is one of the reasons that the Tucson's launch is being limited to Vancouver. Several Canadian organizations are working on bolstering the country's fuel infrastructure for the future release of new fuel cell vehicles.