Hyundai falls short of its sales predictions for its hydrogen fuel vehicle
June 17, 2015
Hyundai ix35 struggles to find support among consumers
Hyundai has hit some turbulence when it comes to its new fuel cell vehicle, the ix35. The vehicle was first revealed in 2013, with Hyundai planning for a limited release at the end of 2014. Equipped with a hydrogen fuel cell, the ix35 produces no harmful emissions and can travel an estimated 350 miles before needed to refuel. Hyundai has been promoting its vehicle somewhat aggressively, but these fuel cell vehicles have failed to find traction with consumers.
273 units of ix35 were shipped last month
Hyundai has reported that 273 unites of the ix35 have been shipped throughout the world as of the end of last month. Of these, approximately 116 of these vehicles were sold in the United States. The figures that the automaker has released have fallen well below the company's expectations. Hyundai had anticipated that it would sell 1,000 units of its fuel cell vehicle by the end of 2015, but this does not look like it will be the case.
Lack of a hydrogen fuel infrastructure is a major problem for fuel cell vehicles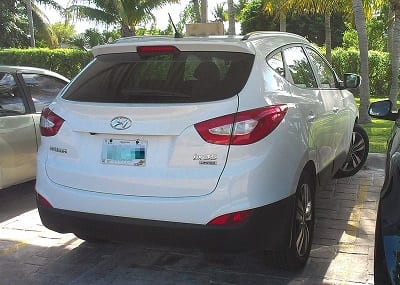 Lower-than-expected sales are being attributed to the lack of a comprehensive hydrogen fuel infrastructure. For many consumers, access to hydrogen fuel is extremely limited. As such, they cannot effectively power the fuel cell vehicles they may have. In South Korea, where Hyundai thrives, there are only 11 hydrogen fuel stations, the majority of which are found in Seoul. In the United States, only 10 hydrogen stations are open to the public, though the country has been aggressively investing in the development of an effective infrastructure.
Failure of fuel cell vehicles may be a major financial blow for automakers
Hyundai has hit a major bump on the road to finding success in the clean transportation space. Without infrastructure, fuel cell vehicles will not be able to find the support of consumers. Moreover, these vehicles are also quite expensive when compared to their more conventional counterparts. These vehicles are struggling to find traction, and if they become a commercial failure, it may be a major financial blow for the auto industry.