Hyundai reveals pricing for its hydrogen fuel cell vehicle
May 8, 2015
Automaker has unveiled the prices for its new ix35 fuel cell vehicle in Europe
Hyundai has unveiled prices for its ix35 fuel cell vehicle in the United Kingdom. The automaker is working to deploy its fuel cell vehicles in Europe as part of the HyFive consortium. HyFive is comprised of several automakers that want to release approximately 110 fuel cell vehicles in Europe in the coming years. The consortium is offering a subsidy for these vehicles, making them more affordable and attractive to consumers that are interested in clean transportation.
HyFive offers subsidies to make the ix35 more attractive to consumers
Hyundai has announced that its new fuel cell vehicle will be priced at approximately $70,000. With the subsidy offered by HyFive, the vehicle will cost approximately $55,000. This brings the ix35 in line with the Toyota Mirai in terms of price, though the Mirai has yet to launch in Europe. Hyundai is positioning itself to compete with some other automakers that plan to release fuel cell vehicles in the near future by ensuring that its own vehicle is priced in a manner that would be attractive to consumers.
Automakers aim to popularize their fuel cell vehicles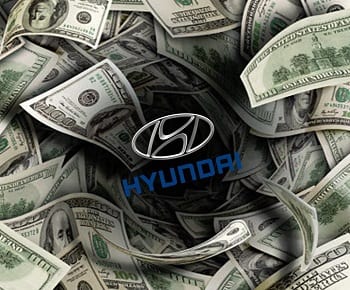 One of the challenges facing fuel cell vehicles is their relatively high cost. Automakers must make these vehicles more expensive because of the costs associated with hydrogen fuel cells. These energy systems make use of a significant amount of platinum, which is quite expensive in itself. Recently, automakers have expressed willingness to face losses on sales of fuel cell vehicles in order popularize their vehicles. Consumers have shown their interest in fuel cell vehicles, but the cost of these vehicles has been a point of contention with many people.
Government agencies are showing favor for fuel cell vehicles
Though Hyundai's fuel cell vehicle is now available in Europe, the vehicle is in limited supply. Most of these vehicles are only available for lease, and Hyundai is delivering ix35 models to government agencies and public councils. Agencies that have been using the fuel cell vehicle have praised its performance and efficiency, which may translate into more attention from consumers.