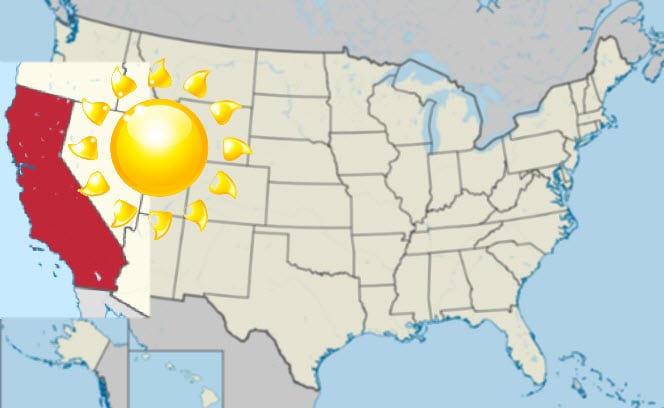 Interconnection standards remodeled in California
October 9, 2012

Interconnection standards receive a much needed upgrade
Interconnection standards are legal guidelines that outline procedures concerning incorporating a clean energy system into an existing energy grid. These standards are getting a great deal of attention in California, where state regulators are beginning to confront the issues that face the state's emerging clean energy systems and their synergy with outdated grid technologies and regulations. The California Public Utilities Commission has approved an upgrade to the state's interconnection standards late last week, which concern rooftop and small-scale solar energy projects.
Rule 21 aims to bolster burgeoning solar energy industry
The changes coming to the state's interconnection standards have been in the works for over a year. The upgrade approved by state regulators, often referred to as "Rule 21," aims to make it easier for solar energy systems to be incorporated into the California energy grid. In the past, many of these systems would have to wait for approval to be connected to the state's energy grid. This approval would often take years and the procedures involved were largely criticized due to the lack of information concerning the standards that these projects would have to live up to.
New standards to provide clarity and support for projects
The upgraded interconnection standard will provide clearer explanations of the technical standards solar energy systems must adhere to if they want to be a part of the California energy grid. It will also "fast track" certain projects that are considered a major benefit for the state's energy grid as a whole. Solar energy projects will also find more support from the state government, allowing some projects, such as those concerning rooftop solar energy installation, see expansion throughout the state.
California remains focused on solar energy
California is home to one of the most robust solar energy markets in the country. As such, regulators have been keen to ensure that solar energy does not fall by the wayside as the state begins to diversify its use of clean energy. Though California is showing more interest in wind, hydrogen, and biofuels, solar energy remains one of the state's primary interests.