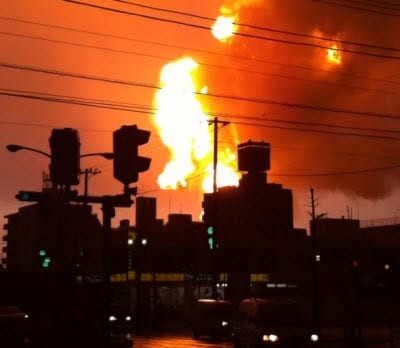 Japan turns to hydrogen in the wake of disastrous earthquake
October 5, 2011
While hydrogen energy in the U.S. has only recently begun receiving a swell of support from the government and its peoples, the alternative fuel has been taking off in Japan.
Toho Gas, one of the nation's leading utilities companies, has announced the sale of its 1,000th hydrogen fuel cell. The company's fuel cells are designed specifically for homes and are part of the Ene-Farm system running throughout the nation. Ene-Farm is, essentially, a farm of fuel cells that provides electricity to a multitude of homes in Japan.
In the wake of the March 11 earthquake that sent power outages rippling throughout most of the nation, the Japanese government has been turning a favoring eye toward hydrogen fuel. The earthquake had disastrous effects on the nuclear energy infrastructure of Japan, sending several nuclear facilities into a state of meltdown. This event has cause both the government and citizens to question the safety and viability of nuclear energy in a land where earthquakes are common.
Fuel cells are often hailed for their durability.
Despite the volatility of hydrogen gas, the fuel cells themselves are resilient to significant amounts of damage. The units can even continue operating when they are completely cut off from their own sources of electricity. With the Ene-Farm system, the fuel cells can operate indefinitely, deriving power from one another until they can be re-integrated into the power grid.
Hydrogen is likely to continue gaining favor in Japan, especially as it effectively nullifies the continuing blackouts rolling across the country.