Jordan to invest in renewable energy
September 23, 2014
Jordan is set to commission 1,800 MW of clean energy projects by 2018
Countries throughout the Middle East are beginning to invest heavily in renewable energy. These investments are backed by environmental concerns and economic interests, as many countries see clean energy as a way to mitigate climate change and capitalize on economic growth. Jordan is one of the countries that has begun to support clean power. The country has announced that it will be commissioning 1,800 megawatts worth of wind and solar energy capacity by 2018.
Solar energy may make up the bulk of the country's clean energy projects
The majority of this capacity is expected to come from solar power projects. A 200 megawatt solar project is already under development in Jordan, as well as a 117 megawatts wind power project. Jordan will acquire the electricity from these projects through power purchase agreements, which are expected to be in place for several years into the future. Many of the projects that are currently under development are likely to begin producing electrical power before 2018.
Focus on renewable energy is meant to reduce the burden on the National Electric Power Company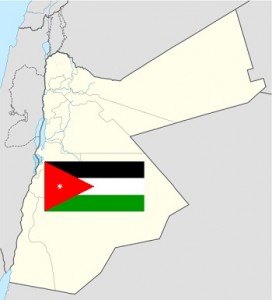 The government is promoting renewable energy as a way to reduce the financial strain of its chief utility, the National Electric Power Company. The utility has seen some $1.9 billion in losses recently, which has placed it in a precarious financial situation that has proven difficult to recover from. Jordan aims to receive at least 10% of its energy from renewable sources by 2020 and the country is now making a strong effort to accomplish this goal.
Jordan establishes fund to support adoption of clean energy and improvements to the energy infrastructure
The government has established the Jordan Renewable Energy and Efficiency Fund in order to focus on its clean energy and sustainability goals. The fund is financed by the government itself, as well as several international donors, such as the French Development Agency and the World Bank. The fund is meant to help the country break away from fossil-fuels and embrace clean energy while also improving Jordan's existing energy infrastructure.