Largest solar energy system in Russia goes online
September 17, 2014
New solar power system goes online in Russia's Atali region
Russia's largest solar energy system has finally come online. The energy system is located in the Atali region and is meant to examine the potential viability of solar power. Depending on the success of the system, four more solar energy projects could take form in the country. These projects would be constructed and come online by the end of 2018. It is uncertain what sort of results Russia wants to see from its new solar energy system.
Solar power system has a maximum capacity of 5 MW
The system boasts of a maximum capacity of 5 megawatts. This is quite small when compared to the solar project being built in other countries, but Russia has long had little interest in renewable energy in general. The country has a stronger interest in more conventional fuels and natural gas. In recent years, Russia has been showing some modest effort to embrace clean energy, but the country's investment in renewable power has been quite low.
Four more solar projects likely to be developed by Hevel Solar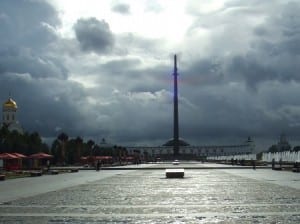 Hevel Solar is the company behind the country's largest solar energy project. The project itself cost approximately $15 million to develop. The other four projects that the company is responsible for will have a combined energy capacity of 45 megawatts. These projects will cost $134 million to build and will be located in the Atali region as well.
Putin suggests that new energy projects can bolster the local economy
Though Russia has shown relatively little interest in clean energy in the past, the country does see some economic potential in new energy projects. Russian president Vladimir Putin attended the inaugural ceremony of the new solar energy system, noting that he believes such energy systems will help bring economic growth to local economies. Putin noted that the building of new energy projects will create a great deal of work that people can be confident in. These project can, at times, have a positive impact on a local economy through the creation of new jobs, but construction jobs associated with new energy systems are only temporary.