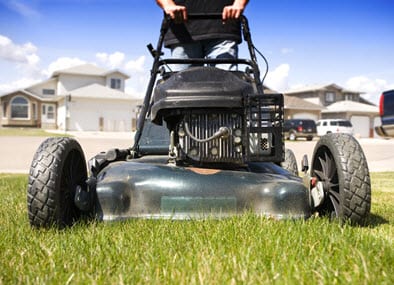 Let Your Grass Grow: Save Water, Money and the Earth
July 6, 2013
Everybody wants a beautiful, manicured lawn with no weeds, but if you're looking to reduce the carbon footprint of your home, all that watering and fertilizing isn't helping—and it could be hurting.
Something Old, Something New: Eco-Friendly Grass Seed
Jackson Madnick is a Wayland, Mass., man whose cat died from exposure to toxic chemicals used by a nearby golf course, according to CNN Money. The incident inspired Madnick to develop a grass seed that required less water, resisted insects and disease and needed less frequent mowing. He spent a great deal of time developing a seed mix that he named Pearl's Premium (Pearl was the name of the cat that died).
However, Madnick faces some market challenges for his eco-grass, despite the fact that it's the only brand of grass sold in the east coast Whole Food stores and has been picked up by Home Depot. The concept for Pearl's Premium is not new; other, older brands exist such as Ecolawn, Pennington Smart Seed and No-Mow Lawn Seed. Like Pearl's Premium, they claim their seeds flourish with less water and are slow growing.
Tips You Can Use
Maybe Pearl's Premium will help homeowners' eco efforts. In the meantime, there are a variety of tips you can use to get a green lawn and help Mother Earth.
Mow your lawn with an eco-conscious lawn mower that won't spew a lot of toxins into the air. Husqvarna lawn mowers are engineered to run smoothly and not require multiple start-ups. Getting rid of your old gas-guzzling mower could help significantly. 
Reduce the amount of area devoted to your lawn and substitute native ground cover. Native plants are already bred for the climate and soil conditions in a particular locale, so they need not rely so much on chemical nutrients and pest control.
Longer lawns are more resistant to drought. Accordingly, they need less water and are more environmentally friendly. Set your lawn mower to keep your grass high. When you mow, your clippings will be short. Leaving them on your longer lawn is good for the lawn. Short clippings will not thatch, but will provide moisture, nutrients, and organic matter that will nourish the lawn and make it flourish.
Fertilize in the fall and use an organic fertilizer. A single slow-release fall application of fertilizer will go a long way toward controlling weeds and nourishing your lawn. Do not chemically treat your lawn for weeds. The few weeds that might show up can be pulled by hand. If done periodically, homeowners can get and stay ahead of major weed growth.
Finally, follow organic lawn care practices, and start a compost pile. These are rich in nutrients and will help reduce the stress on landfills.