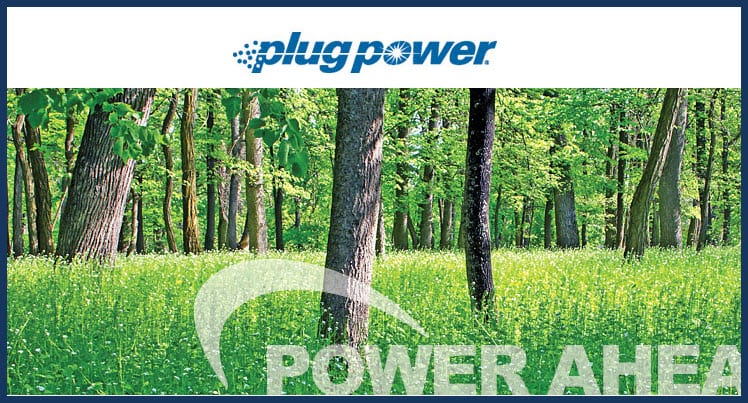 Loan will help Plug Power deliver more of its hydrogen fuel cells
December 27, 2016
1
By
Alicia Moore
Green Bank provides Plug Power with $25 million loan
The New York Green Bank has announced that it will be lending $25 million to Plug Power in order to help the company expand the use of its hydrogen fuel cells in the materials handling space. Several large companies, such as Wal-Mart and Home Depot, have begun to use fuel cells to power their forklift trucks operating at their distribution centers. These energy systems have gained popularity because of their highly efficient nature and their ability to generate electrical power without producing harmful emissions.
Organization aims to promote the adoption of clean energy
The Green Bank is part of the New York State Energy Research and Development Authority. The bank was formed in an effort to facilitate the development of new energy projects and encourage the use of renewable energy systems. One of the bank's main goals in promoting the use of clean energy systems, such as hydrogen fuel cells, is to reduce the production of harmful emissions in order to combat climate change.
Funding will allow Plug Power to deploy more hydrogen fuel cells
According to the New York State Energy Research and Development Authority, the loan being provided to Plug Power will enable the company to deploy some 1,300 of its hydrogen fuel cells to distribution centers over the next three years. This endeavor is expected to create 100 new jobs in the New York area as well. The hydrogen fuel cells will be used to power forklift trucks and similar vehicles, replacing the conventional lead-acid batteries that have been used by these vehicles for several years.
Fuel cells continue to attract the attention of large companies
Hydrogen fuel cells have come to establish a strong position in the materials handling space. Large retailers see fuel cells as very beneficial due to their efficient nature and their low environmental impact. These energy systems have been used for commercial purposes in the past and more businesses are becoming more invested in fuel cells as they feel more pressure to adopt renewable energy. Retailers are not the only ones showing interest in hydrogen fuel cells, of course, as technology companies and automakers have also begun to embrace these energy systems.
About The Author
Alicia Moore's dedication to sustainable energy products goes beyond her writing. She actively seeks out new ways to live more sustainably, and encourages others to do the same. Her commitment to eco-friendly living is evident in her daily life, and she is always looking for ways to reduce her impact on the environment. What sets Alicia apart as a writer is her ability to communicate complex topics in a way that is accessible to everyone. Her passion for renewable energy is contagious, and her writing inspires readers to consider the ways in which they can make a positive impact on the planet. Ultimately, Alicia's work is driven by a desire to create a more sustainable and equitable world, and her writing serves as a powerful tool for achieving this goal.