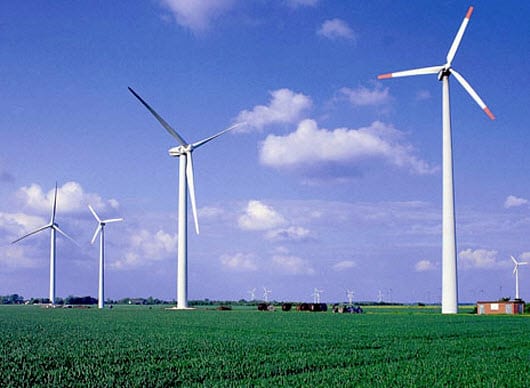 Massive wind energy project granted approval by federal agency
September 19, 2012
Plains and Eastern Clean Line wind energy project to take root in Oklahoma
The U.S. Federal Energy Regulatory Commission has approved a wind energy initiative that will take root in Oklahoma. The initiative is called the Plains and Eastern Clean Line project and it aims to establish an energy transmission line that will extend from western Oklahoma to well into Tennessee. The project aims to spark the development of $3.5 billion worth of wind farms, which will generate the electricity that will be fed through the transmission line.
Project to boost the availability of clean energy
The project aims to provide consumers in the Mid-South and Southeast U.S. with clean electricity generated by wind farms in the heart of the country. The project accounts for two phases, both of which are expected to produce 3.500 megawatts of electricity. The first phase, which is currently under development, aims to link existing wind farms through the transmission line as well as build new wind farms that will generate clean electricity. The project will also facilitate the modernization of the country's energy grid, which is currently not designed to make efficient use of alternative energy.
Project boasts of strong economic potential
Supporters of the initiative claim that it will produce more than 10,000 new jobs. An additional 1,000 permanent jobs are expected to be created as well. The economic potential of the project was able to garner it the support it needed to take form. The transmission line is expected to be completed in 2017, with the new wind farms taking root as part of the project to see completion within the next two years. Estimates provided by project managers suggest that, if the project is a success, it could offset carbon emissions equivalent to the removal of 2 million vehicles.
Wind energy continues to grab interest of US government
Wind energy has managed to win the favor of the U.S. government. The country currently has several wind energy projects under development, with keen interest in the prospects of offshore wind power. Like other forms of alternative energy, however, the progress wind energy is making in the country is often mitigated by legislative indecision and the government's inability to focus on a single form of energy.