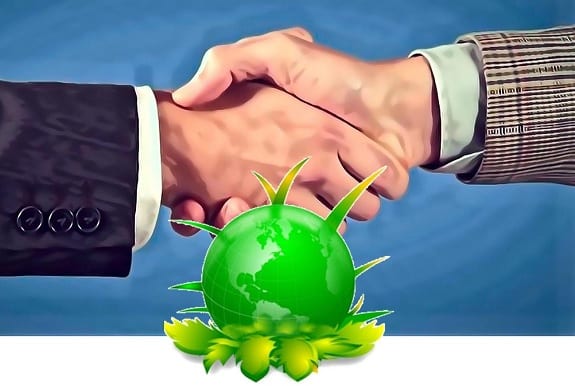 New joint ventures aim to support renewable energy in India
June 17, 2014

Indian government is backing the formation of two joint ventures that will help build clean energy projects
Two new joint ventures are expected to take form in India within the coming months. Both ventures will be state-owned and will be responsible for t he construction of renewable energy projects throughout the country. These ventures will help bring these projects online more quickly, thereby helping India make progress toward meeting its own energy goals. The National Action Plan on Climate Change has recommended that the country derive no less than 10% of its energy from solar, wind, hydropower, and other clean energy sources by 2015.
Prominent oil and natural gas companies come together to focus on renewable energy development
The joint ventures is being formed by Indian Oil Corp., Bharat Petroleum, Hindustan Petroleum, Oil and Natural Gas Corp, Oil India, and Solar energy Corp. of India. The Indian Renewable Energy Development Agency is also supporting the development of these joint ventures and will be responsible for managing one of the ventures itself. The funding for these ventures is coming from the Indian government and various private sector resources.
India continues to prove itself to be an attractive market for clean energy projects
India is becoming a very active renewable energy market, especially where solar power is concerned. The country has been growing bolder in its work to distance itself from fossil-fuels, hoping to find economic prosperity and reduce its environmental impact by embracing clean energy. Like China, India is experiencing a problem with emissions due to its rapid and unmitigated industrialization. This is causing some health problems among those living in large cities and a growing population is putting more stress on the country's energy resources.
Joint ventures will help new energy projects reach completion
The new joint ventures are expected to be quite successful in their goals. There are already numerous renewable energy projects that are under development in India, and many of these projects simply need construction support in order to reach completion. When these projects are completed, they will be brought online and will generate electrical power for India's energy grid.