Clean energy efforts in India show signs of revival
April 24, 2014
The renewable energy industry in India has been slowing down.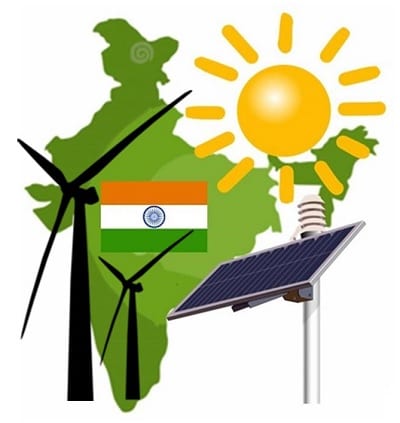 Even though India's clean energy market has had a rough past year and seen a decrease in investments, the country needs to throw more support behind its green industry and work toward finding more sufficient, sustainable and cleaner methods than fossil fuels in order to meet its communities growing demands for energy.
Solar energy may be headed in a positive direction.
India's solar market is in a state of recovery. The industry suffered many setbacks throughout the past year. A decline in sales, an international trade dispute and reduced investments are some of the problems that occurred.
However, regardless of these issues, according to reports from the Ministry of New and Renewable Energy (MNRE), India still managed to almost double its cumulative solar capacity in 2013 by adding over one gigawatt (GW) of solar power to its energy grid. Currently, the nation has over 2.6 GW of installed capacity and other state commissioned solar projects are set to start this year.
An additional positive sign for this form of clean energy is that India is likely to have more solar power projects come online next year. Solar investors are showing strong interest in Madhya Pradesh and Rajasthan, while new rooftop solar power programs taking place in Tamil Nadu are also attracting positive attention from developers. These additional projects could result in the country experiencing another boost in its solar energy capacity in 2015.
Wind power is also important to India's clean energy future.
Despite India having a wind production capacity at 20,000 megawatts (MW), which, on a global scale, makes it the fifth biggest in terms of wind generation capacity, recent shifts in policies have caused wind energy growth to slow.
To help revitalize its wind energy industry, MNRE has made plans to start a National Wind Energy Mission (NWEM). Unlike the National Solar Mission, which invites bidding for projects, the Ministry of New and Renewable Energy will act as a type of facilitator to regulate wind power tariffs, build stronger grid infrastructure for wind energy, pinpoint zones that have the potential to generate high wind power, and so on.
In terms of generating investments, like solar energy, it is important for Indian States that have the most wind power potential to create their own plans to encourage wind energy funding. In order to increase clean energy funding, financial institutions in India need to be able to afford investing in green projects. Furthermore, both the wind and solar industries have a greater chance of expanding and thriving when they learn from the other's experiences.