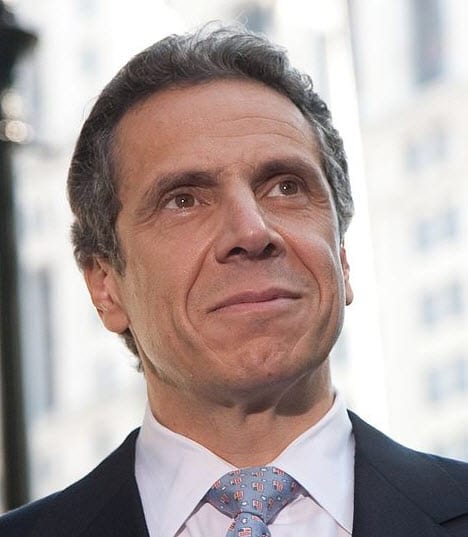 NY-Sun Initiative wins extension from Governor Cuomo
January 15, 2013

NY-Sun Initiative extended for another 10 years
Solar energy has become one of the most favored forms of renewable power in the U.S. California has long been the leader in terms of the country's use of solar energy, but New York is quickly becoming a formidable force in this sector that could end up dethroning the reigning champion. New York Governor Andrew Cuomo has announced that the New York Sun Initiative (NY-Sun) will be expanded. The NY-Sun Initiative has been a welcome boon for the local solar energy industry as it has provided the necessary funding for several solar energy projects throughout the state.
Initiative to receive $150 million in funding every year for the next decade
The NY-Sun Initiative has been extended for the next 10 years. The initiative will receive $150 million in funding each year during this time frame. The Governor has also announced plans to create a $1 billion green bank, while will provide low-cost financing for alternative energy projects, particularly those that do not have a sole focus on solar energy. The Governor's initiative has won the support of the Solar Energy Industries Association, which suggests the extension of the NY-Sun Initiative will be a major benefit for the solar energy industry.
New York looks to continue taking advantage of solar energy momentum
New York is currently ranked 12th in the U.S. in terms of installed solar energy capacity. The NY-Sun Initiative was launched in early 2012 in an attempt to take advantage of the momentum solar energy had gained in the state since 2008, when the energy became a popular alternative to traditional forms of power due to the economic crisis. Since the launch of the NY-Sun Initiative, several solar energy projects have taken form in the state that could make it one of the most energy independent states in the U.S.
NY-Sun Initiative has promising economic prospects
The economic prospects of solar energy are among the reasons Governor Cuomo decided to extend the NY-Sun Initiative. Because of this initiative, several solar energy companies have flocked to the state, bringing new jobs and the promise of more to come in the future as the local industry continues to grow. Many of these jobs are permanent and high-paying, making them very attractive in terms of state economics.