Offshore wind energy is gaining momentum in the US
May 14, 2015
Offshore wind is finally becoming a reality in the United States
Offshore wind energy has become quite popular in Europe, where several countries are looking to distance themselves from fossil-fuels and embrace renewable energy. In the United States, however, offshore wind projects have yet to become a reality. This will be changing with the completion of the Block Island Wind Farm, which is set to begin construction off the coast of Rhode Island in July of this year. Once completed, it will be the first offshore wind system in the United States and be a major boon for the country's energy structure.
New wind project may have the ability to generate 4% of the United States' electricity
The Block Island Wind Farm, once completed, is expected to generate approximately 4% of the country's electricity. It may also set the foundation for other wind projects to take form in the country, where renewable energy is becoming more important. There had been concerns about whether or not the project would manage to become a reality due to the costs associated with developing offshore wind energy systems, but these concerns are slowly fading away.
Block Island Wind Farm expected to begin producing energy in 2016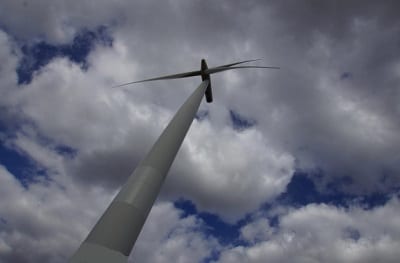 The foundations that will support the project's wind turbines are currently being fabricated. Deep Water Wind, which is responsible for the Block Island Wind Farm, expected to install these foundations at some point in July. The permits needed for the project to begin construction, as well as the permits needed to authorize its supply of electricity, have already been issued.  The wind energy project is expected to begin generating electrical power in 2016.
Lack of government support casts some doubt on the wind energy sector
Wind energy had received significant support from the U.S. government in the past through the Production Tax Credit. This financial incentive had been designed to support the development of new wind projects, but was allowed to expire. Without financial support from the federal government, investors have shown some doubt over the future of various projects, especially those involving offshore wind turbine.