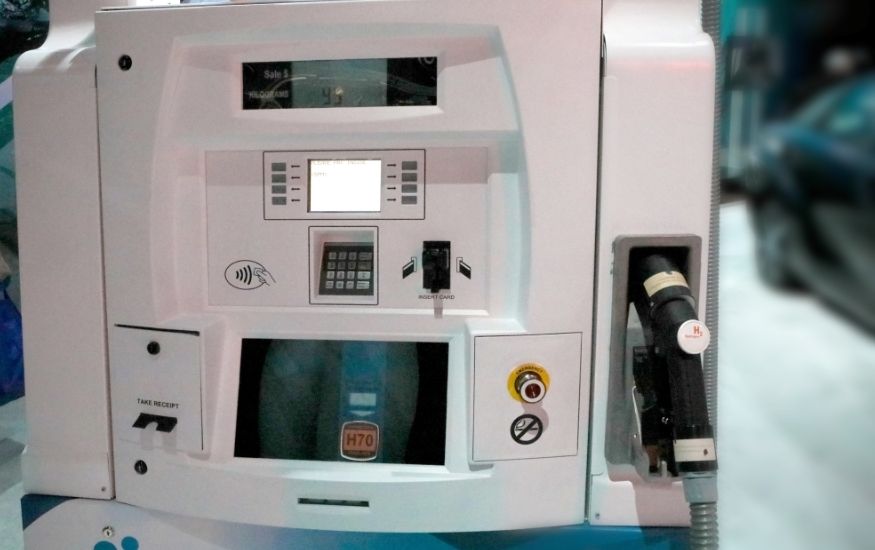 OMV boosts European hydrogen fuel infrastructure
October 18, 2012
Hydrogen fuel infrastructure gains foothold in Austria with new station open to the public
Europe is becoming more interested in hydrogen fuel, especially where transportation is concerned. Many countries in the European Union have begun building a comprehensive hydrogen fuel infrastructure in preparation for new vehicles to be released by the auto industry in the coming years. This interest in hydrogen fuel is becoming so great that even companies oil production companies are beginning to take hydrogen more seriously. Such is the case with Austria's OMV, an international oil and gas company, which has opened the country's first public hydrogen fuel station.
OMV takes note of growing popularity surrounding hydrogen fuel
OMV has a long history with fossil-fuels, but has also been investigating the prospects of clean fuels in the world of transportation. Over the years, the company has seen major advances come to fuel cell technology and has seen automakers from around the world embrace hydrogen fuel. The growing popularity of hydrogen has pushed OMV to contribute to the establishment of a hydrogen fuel infrastructure in Austria, believing that the time is right to begin adapting to the demand for clean energy.
Austria's first public station will serve all drivers of hydrogen vehicles
The hydrogen fuel station from OMV will be the first of its kind opened to the public in Austria. When hydrogen-powered vehicles are released into the market, consumers will be able to refuel their vehicles at this station without having to receive special permissions. The new fuel station will help link Austria to the great hydrogen fuel infrastructure that is being established in Europe and is expected to help the country meet the emissions standards that are coming from the European Union.
Hydrogen transportation may be a marathon rather than a sprint
OMV is taking a slow approach to the issue of hydrogen fuel infrastructure. The company considers the use of hydrogen fuel in transportation to be more akin to a marathon than a sprint. Politics currently plays a major role in the establishment of a hydrogen fuel infrastructure, thus it is necessary for companies involved in the establishment of an infrastructure to be in it for the long haul, as it were. This concept is shared by automakers as well, who believe that hydrogen transportation will not be an over-night phenomenon.