Production Tax Credit extension heralded as victory for wind energy industry
January 4, 2013

Production Tax Credit extension praised by wind energy developers
The U.S. wind energy industry received some good news for the new year as federal lawmakers agreed to extend the Production Tax Credit, which helps support various wind energy products throughout the country. The extension was approved as part of a legislative deal that would help the U.S. avoid its "fiscal cliff" problem. The extension ensures that wind energy projects taking root throughout the U.S. will continue to receive the financial support they rely on to take form.
Vestas calls extension a major victory
Vestas, a leading developer of wind turbines, praised the extension of the Production Tax Credit as a major victory for the wind energy industry. Upon news that the Production Tax Credit had survived the new year, shares in Vestas jumped by 13%. Vestas is currently involved in many wind energy projects throughout the U.S. and the company has invested heavily in the development of the wind energy market within the country. Vestas notes that the wind energy industry of the U.S. is becoming extremely valuable as the government shows more support for alternative energy.
---------------------------------------------------------------------
Clean Energy Quotes To Remember - "For example, a breakthrough in better batteries could supplant hydrogen. Better solar cells could replace or win out in this race to the fuel of the future. Those, I see, as the three big competitors: hydrogen, solar cells and then better batteries."
- Bob Inglis, Politician
---------------------------------------------------------------------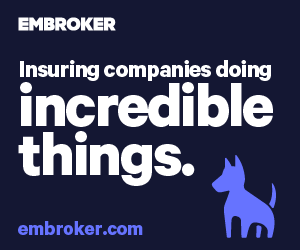 Gamesa expected to benefit from extension of tax credit
Gamesa, another developer of wind turbines, has also praised the extension of the Production Tax Credit. The company, which is based in Spain but is deeply involved in the U.S. wind energy sector, notes that the extension of the tax credit will help keep several wind energy projects afloat. This could have serious economic implications, as many of these projects represent thousands of stable jobs for people throughout the country. If the tax credit had been allowed to expire, many of these people would be without work in the coming months.
Wind energy business may be in store for a major boom
The extension of the Production Tax Credit will likely boost the sales that Vestas and Gamesa see in the coming year. Many of the wind energy projects taking form throughout the U.S. had held off on ordering new wind turbines from the companies until they received news regarding the fate of the Production Tax Credit. The tax credit is scheduled to expire again at the end of 2013, giving wind energy developers a full year to take advantage of the financial aspects of the measure.