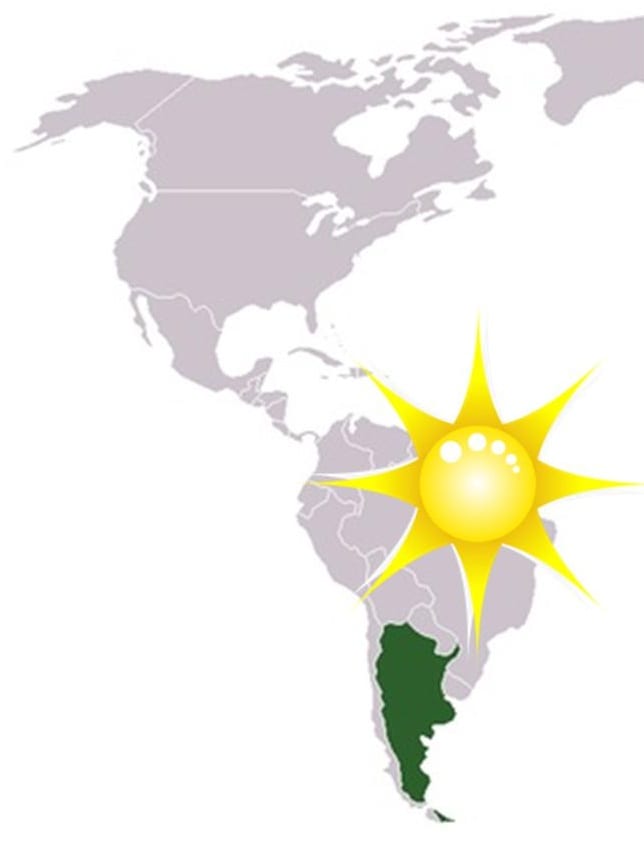 Solar energy becomes a major focus for Argentina
March 2, 2013

Argentina boosts support for solar energy
Argentina has not been a very popular market for solar energy. Modest support from the country's government has kept the adoption of renewable energy relatively low. The country's currently produces a total of approximately 10 megawatts of electrical power through solar energy systems, despite receiving a significant amount of sunlight throughout the year. This is expected to change, however, as the country sees interests from its European neighbors who boast of large solar energy capacities. The companies that have seen success in the renewable energy sectors of these countries are beginning to enter into new markets, and this may be good news for Argentina's solar energy industry.
Financial incentives aim to attract foreign energy developers
The Argentinean government has announced plans to boost the country's solar energy capacity by 35 times of what it is at currently. This is due to the growing interest international energy developers have been showing in the country. Many of these developers have been working for years in countries like Germany, where they have found significant success in various solar energy ventures. The Argentinean government plans to introduce new financial incentives for companies to come to the country and develop solar energy projects.
Incentives will help new energy projects take form
The financial incentives to be provided to energy developers are expected to increase the amount of electrical power the country receives through renewable sources from 2% to 8% by the end of this year. Argentina is not solely focused on solar energy. The country has plans to install 3,000 megawatts worth of renewable energy capacity within the coming years. A sizable portion of this capacity will come from new solar energy installations, but the government also has plans to support wind energy and, potentially, geothermal energy.
Government continues investigating viability of energy projects
The Argentinean government is currently investigating 11 projects to be part of the country's new renewable energy initiative. Four projects have already been approved by the government and are awaiting financial aid in order to begin taking form. One of these projects comes from China's Sky Solar Holdings. The other projects are likely to be approved in the coming months and will help the country reach its 2013 renewable energy goals effectively.