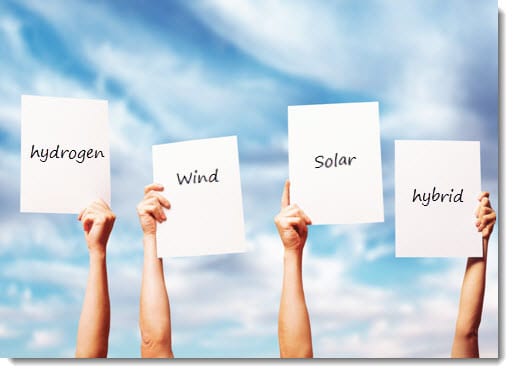 New renewable energy systems boost power generation in the US
March 2, 2013

Report highlights growth of renewable energy in January 2012
The U.S. Federal Energy Regulatory Commission's Office of Energy Projects has released a new report highlighting the new, in-service energy generating capacity that came online in January 2012. The data represents a significant increase in the generation of electrical power for the U.S. and the country's use of renewable energy. According to the report, a large amount of new energy capacity was installed throughout the country in January last year, accounting for strong progress being made in the renewable energy sector.
1,231MW of new capacity comes online in January 2012
According to the report, more than 1,231 megawatts of new renewable energy capacity came online in January last year. This represents a three-fold increase over the renewable energy capacity that went online in January 2011. Wind energy accounted for the largest increase in this installed capacity, with 948 megawatts coming online in January 2012. Solar and geothermal energy also contributed to the country's increased use of renewable energy during that period.
No new fossil-fuel production reported
Notably, there are no reports coming from the Office of Energy Project concerning new installed fossil-fuel energy systems in January 2012. The U.S. has been working toward becoming more energy independent, which has lead the country toward developing domestic energy systems, many of which rely on fossil-fuels. Renewable energy has been a strong focus for the U.S. in recent years, but has been unable to unseat the country's focus on fossil-fuels until very recently. According to the report, approximately 15% of the country's total  installed operating energy generating capacity now comes from renewable energy.
US continues to show support for renewable energy
Renewable energy is beginning to play a larger role in the U.S., but focus remains strong on fossil-fuels. This is likely because the federal government has plans to phase out the use of fossil-fuels over time, rather than making a quick transition toward new forms of energy. The country continues to make significant progress toward this goal, as shown in the new report from the Office of Energy Projects.