Solar energy developer wins support from development fund
December 31, 2014
SunEdison will receive $175 million from development fund fed by TerraForm Power and JPMorgan Capital
SunEdison, a global manufacturer of solar energy technologies, has announced that it will be tapping into a $175 million development fund fed by JPMorgan Capital and TerraForm Power. This fund is mean to support the development of new solar technologies and projects, offering the companies behind these endeavors the financial support they need. The funds will help SunEdison continue research and development on projects through the rest of the year and into 2015.
Solar energy industry continues to boom throughout the world
The solar industry has been showing signs of healthy growth for some time. New projects have been showing up all over the world and the solar sector has become a popular topic for private investors interested in renewable energy. Many governments have shown strong support for solar power, launching initiatives that help support the formation of new projects. These initiatives have also created attractive markets in some countries, encouraging companies like SunEdison to bring their projects to those countries.
SunEdison has become a powerful name in the renewable energy sector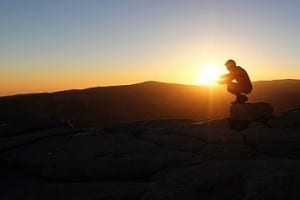 In November of this year, SunEdison became one of the world's largest renewable energy developers through its acquisition of First Wind, a prominent wind energy company. This deal was accomplished with the aid of TerraForm Power and served to diversify both company's focus on the clean energy space. SunEdison has also been involving itself in many renewable energy projects from companies around the world. In August of this year, the company partnered with Antofagasta Minerals to develop a new solar energy facility in Chile.
Company will continue to develop numerous projects in multiple countries around the world
SunEdison will continue to work on its numerous projects well into 2015. Some of these projects include the development of 5 gigawatts worth of solar energy capacity in India. The company will also be expanding its projects in Brazil and is currently developing a new solar power project in Honduras and will be introducing 300 megawatts of solar capacity to the Philippines in the near future.