Solar energy is gaining more support in Virginia
December 23, 2015
Governor calls for state office buildings to be powered by solar energy
Solar energy has received a big boost in Virginia. Governor Terry McAuliffe has announced that the state must use solar energy to power the government. The announcement highlights an effort to jump start the state's solar industry. According to the governor, all state office buildings will derive 8% of their energy from solar sources within the next three years. Dominion Virginia Power will account for 75% of the solar power generated for state office buildings.
Rising sea levels are causing major concern for state officials
Governor McAuliffe is keen to protect against the price volatility being see in coal and natural gas. A greater focus on clean energy will also help the state become more environmentally friendly. State officials have expressed significant concern regarding rising sea levels. Governor McAuliffe suggests that Virginia is exposed to the greatest risks concerning rising sea levels in the United States. By focusing more heavily on renewable energy, the state will be able to contribute to the fight against climate change by reducing harmful emissions.
Solar energy is beginning to gather more momentum in Virginia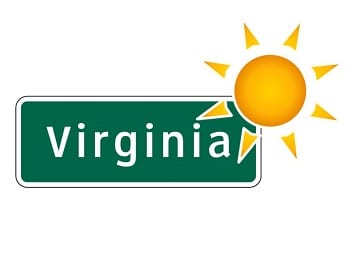 Focusing more heavily on solar energy was a recommendation from the Climate Change and Resiliency Update Commission, which Governor McAuliffe had reconvened in 2014. Solar energy has been gaining momentum in Virginia as the state becomes more environmentally conscious and a greater focus on clean power could be beneficial for the solar industry in the state. As the demand for solar power grows, new projects are expected to emerge, along with new opportunities for solar developers.
Federal government ensures that the solar energy industry will continue receiving support
Solar energy recently received more support from the federal government, with Congress ensuring that tax breaks for solar developers will be available for another five years. These tax breaks were initially set to expire at the end of 2016, but federal lawmakers heeded concerns coming from industry groups and opted to ensure that the solar industry has the support that it needs to thrive.