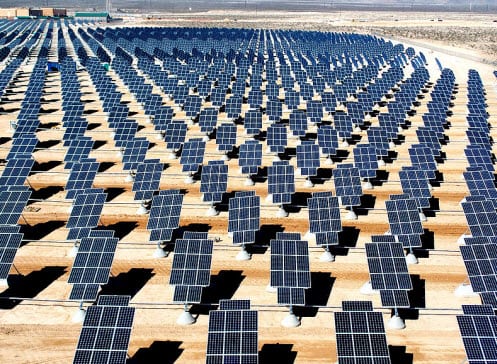 Solar energy projects given room to spread in the U.S.
July 29, 2012
Government announces the availability of public land for solar energy projects
The U.S. government has announced a new plan this week that is expected to speed up the adoption and use of solar energy systems. The government has identified approximately 285,000 acres of public land across six western states that will be available for solar energy projects. The majority of the land will be reserved for large solar energy projects and those capable of supplying high quantities of energy for use in homes and buildings. The land made available comes from California, Arizona, Colorado, Nevada, New Mexico, and Utah.
Solar energy continues to be a strong focus for the government
The government has taken a keen interest in solar energy recently. Western states are often known for their high temperatures and constant exposure to solar radiation. While these two aspects of these states may make life uncomfortable for residents from time to time, they make the states promising homes for solar energy systems. By making this land available, the government hopes to advance the incorporation and construction of large solar energy projects. Such projects may help homes and businesses become more energy efficient and cut down on the cost of electricity in the participating states.
Existing energy projects could power 1.8 million homes once completed
The Department of the Interior will oversee the applications coming from solar energy companies concerning the use of public land. Since 2009, the agency has approved 17 utility-scale solar energy projects. When these projects are completed, they are expected to produce enough energy to power 1.8 million homes. The agency expects that the latest initiative from the federal government will hasten the completion of these projects as well as encourage the establishment of new, more ambitious solar energy projects.
Department of Energy touts economic potential of solar energy
Department of Energy Secretary Steven Chu notes that the initiative is further proof of the government's commitment to alternative energy. Chu suggests that new projects will help boost the economies of the states where public land has been made available. Solar energy projects n these states could produce a significant number of new jobs as well as increase energy security.
Related articles(s) and resources:
http://www.interior.gov/news/pressreleases/Obama-Administration-Releases-Roadmap-for-Solar-Energy-Development-on-Public-Lands.cfm