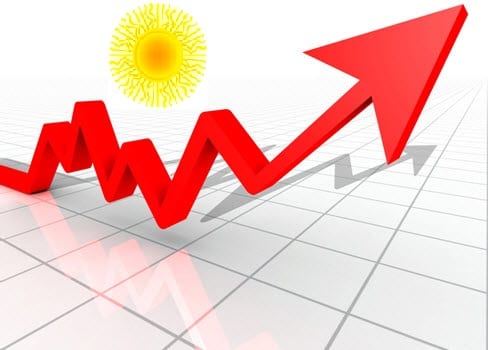 Solar energy set for aggressive growth in Latin America
January 4, 2013

Report highlights the growing trend of solar energy in Latin America and the Caribbean
The Americas hold a great deal of promise when it comes to solar energy. In the U.S., solar energy is receiving a significant amount of support that seems to grow by the day. South American countries have begun embracing solar energy in an aggressive manner, hoping to take advantage of the economic benefits that could be had from abandoning fossil-fuels. A new report from Solarbuzz, a solar energy market research firm, shows that the demand for solar energy systems is rising sharply throughout Latin American and the Caribbean.
Compound annual growth rate of 45% predicted
The report notes that solar energy is becoming much more popular in Latin America, where ample solar exposure also means ample opportunity for energy production. The report predicts that the solar energy market in Latin America and the Caribbean will grow by more than 45% this year, with similar results being seen each consecutive year. Mexico, Chile, and Brazil are expected to see the most of this growth in the coming years.
Solar energy expands thanks to government policies
Solarbuzz notes that, traditionally, solar energy throughout Latin America has been secluded to applications that are in rural areas as a way to provide small communities with a modest amount of electrical power. South American countries are adopting more promising energy policies that bring solar energy systems into large cities, however, thus driving the demand and the support that the sector is seeing. The report predicts that Chile, Brazil, and Mexico will account for 70% of the solar energy market in Latin America by the end of 2017.
Political and technical hurdles continue to create problems for solar energy
Despite promising signs of progress, there are still significant challenges that must be overcome in this sector. Most of these challenges lie within the political realm, while others revolve around technology. Efficient solar energy technology is needed to ensure the continued growth of the market, but in order for technology to advance, governments must show strong financial support for solar energy. In Latin America, and other parts of the world, alternative energy continues to be a controversial issue because of it is often linked to the problem of climate change.