UK cuts subsidies for solar energy by 65%
December 21, 2015
UK government decides to make major cuts to subsidies supporting homeowners interested in solar energy
The United Kingdom government has opted to make cuts to subsidies for homeowners installing rooftop solar panels by 65%. The decision could have a major impact on the solar energy industry in the country, according to the Department of Energy and Climate Change. A recent study from the agency suggests that cutting subsidies by this degree could put an end to some 18,700 jobs in the industry, which currently boasts of just over 32,000 jobs.
Cut subsidies will slow the adoption of solar power
Subsidies from the UK government have made it easier for a large range of homeowners to acquire solar energy systems. Without these subsidies, homeowners will have to bear a greater degree of financial pressure associated with purchasing and installing solar energy systems. The government suggests that cutting subsidies is necessary in order to mitigate the increase of energy bills across the board. UK officials had originally sought to cut subsidies by a larger margin, but decided on a more modest decrease in order to provide the solar industry with some time to adapt to a changing economic climate.
Critics believe that cutting subsidies will be a major problem for the solar industry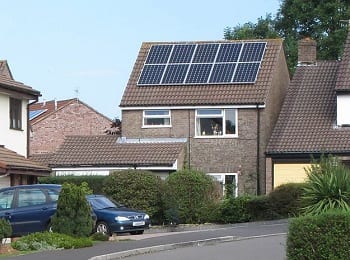 Critics of the subsidy cut call it a short-sighted endeavor, suggesting that it will place major limits on the solar industry as a whole and leave some solar developers in a precarious financial situation. Friends of the Earth has called the decision to cut subsidies "disappointing," especially in light of the fact that the United Kingdom is a part of the Paris Agreement, which requires the country to make major decreases to emissions production through the adoption of clean energy.
Government may be going in the wrong direction if it aims to become more sustainable
The Solar Trade Association has expressed concern regarding cut subsidies, with the organization noting that more than 6,000 jobs have already been lost. The financial impact of this decision could put some solar developers out of business. Greenpeace also believes that the decision is faulty, suggesting that the UK government is moving in the wrong direction when it comes to sustainability.