UK may be home to ambitious solar energy project
January 2, 2014
Energy minister has big plans for solar power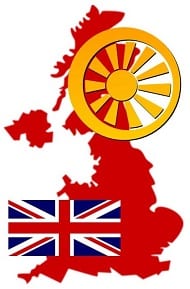 The United Kingdom government is expected to unveil an ambitious new solar energy project in the near future. Energy minister Greg Barker has reportedly been working on this new initiative for some time, despite a recent shift in the government's energy interests. The government has begun to focus more heavily on wind energy, especially that of the offshore variety. This means that the subsidies that the government had been providing for other forms of energy will begin to dwindle over the next year.
4 million new solar panels may be installed throughout 2014
Before subsidies are redirected to support offshore wind power, the UK government is working to bolster its solar capacity and plans to install some 4 million new photovoltaic modules throughout the country over the coming year. These modules are expected to be installed on government land and will add a total of 1 gigawatt to the country's solar energy capacity.
Renewable energy proves to be a dividing issue
Some politicians believe that the government has not done enough to support solar power. They suggest that the United Kingdom has a great deal of potential when it comes to solar energy, but much of this potential is going to waste due to the lack of aggressive government support. The UK government has shown more favor for offshore wind energy, partly due to the country's access to large expanses of open water. The issue of renewable power has proven divisive in terms of the United Kingdom's politics.
Government expects to reach 4GW of solar capacity by 2020
Energy minister Baker believes that some 22 gigawatts of solar energy capacity can be installed in the country by 2020. Official government goals differ from this ambition, however. The government intends to have a maximum of 4 gigawatts of installed solar capacity by 2020, with the majority of this capacity coming from commercial solar systems.