US is growing as a leading market for hydrogen fuel cells
February 18, 2015
Report highlights the US as a prominent market for the fuel cell industry
The United States continues to grow as one of the world's leading markets for hydrogen fuel cells, according to a report from RNCOS, an industry research firm. Supported by the Department of Energy, fuel cells have become less expensive and more efficient in the U.S., where they are being used for many purposes. The federal agency has been heavily investing in the development of new fuel cell technology, which has become a major boon for the fuel cell industry.
Fuel cell shipments to grow through 2020
According to the report from RNCOS, fuel cell shipments in the United States are expected to increase by a compound annual growth rate of 23% through 2020. The report notes that hydrogen fuel cells are likely to become quite popular in the transportation sector, where they are being used to power clean vehicles. These energy systems are also being used in materials handling, where they are producing the electricity that forklift trucks need to operate effectively.
Department of Defense has taken an interest in hydrogen fuel cells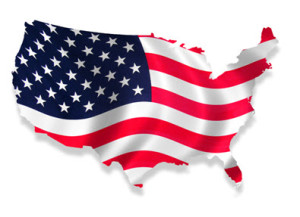 The report highlights the fact that hydrogen fuel cells have also become quite popular with the Department of Defense. The agency is utilizing these energy systems in the country's military branches, conducting tests concerning their capabilities and whether or not they can be a viable replacement for conventional energy systems. The federal government has identified many challenges that fuel cells face currently and has been investing in research and development efforts that are meant to overcome these challenges.
Advanced technology could help lower the cost of fuel cells
One of the challenges that hydrogen fuel cells face is their expensive nature. Conventional fuel cells are made using platinum, a costly and rare material. Several fuel cell developers have found ways to reduce their use of platinum, while researchers in the United States have begun experimenting with different materials that can serve the same purpose. Advances in fuel cell technology are expected to help make these energy systems less expensive in the future.