Hyundai launches fund to support hydrogen fuel cells
January 29, 2015
Automakers initiates new fund that is meant to support fuel cells
South Korean automaker Hyundai has launched a $163.9 million fund that is meant to support the development of new technologies and business practices in the transportation sector. The fund is meant to support the growing use of hydrogen fuel cells, which have become somewhat popular in the auto industry. Several automakers are beginning to use fuel cells to develop a new generation of vehicles that produce no harmful emissions. Fuel cells are often considered better than batteries because of their performance capabilities, but their expensive nature is often cited as a detractor.
Fund will help startups embrace new technologies
A portion of the fund set up by Hyundai will be used to support transportation-related startups that focus on the development and use of new technologies. The fund will also be used to foster growth in the hydrogen fuel cell industry. The fuel cell industry has been growing steadily over the past few years, managing to attract the attention and support of the South Korean government and various business enterprises. More support is needed for fuel cells to become mainstream, however, especially in the transportation sector, where they are beginning to see the most use.
New facility will power further research and development of fuel cell technology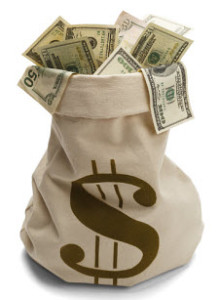 The fund will also be used to launch a new facility that will be managed by Hyundai and the local government of Gwangju. Further funds will be raised by both the local and national government to support Hyundai's latest efforts. The new facility is meant to support the adoption of hydrogen fuel cells in the auto industry and serve as a research and development center for fuel cell technology. Part of the goal of the new facility will be to help improve the livelihoods of people in South Korea, promoting the use of clean technologies and renewable energy.
Fuel cells could help South Korea become more environmentally friendly
Hyundai has been highlighting the importance of hydrogen fuel cells, suggesting that these energy systems could be a powerful tool in making South Korea more environmentally friendly and sustainable. These energy systems may soon become a major part of the country's clean energy efforts, as South Korea continues to look for ways to break away from fossil-fuels and become more responsible with its impact on the environment.