US launches new program to support solar energy and efficiency
September 19, 2014
New funding program will provide $68 million to efficiency and solar power projects throughout the country
The U.S. government has announced the launch of a new program that aims to support some 540 renewable energy and energy efficiency projects throughout the country. The program will support an estimated 240 solar energy projects, tapping into $68 million in federal funds. The funds are expected to help projects that are currently in development make significant progress over the coming years. The money is also likely to provide some needed support to projects that are still in the conceptual stage.
Energy efficiency could remove 300 million metric tons of carbon dioxide by 2030
The energy efficiency projects that are to be supported by the government could have a major impact on the emissions that the country produces every year, as well as the amount of money that consumers spend on their energy consumption. These projects could cut down on carbon dioxide by 300 million metric tons by 2030, which is equivalent to removing more than 60 million vehicles from the country's roadways for a single year.
Solar power is becoming less expensive, especially for homeowners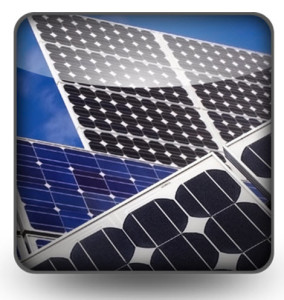 The new funding program is also expected to have an impact on the country's budding solar energy sector. Last year, the cost of residential solar power systems dropped by an estimated 15%, according to a report from the Lawrence Berkeley National Laboratory. 2013 was the fourth consecutive year in which the cost of solar power systems dropped in the U.S. As new projects come online, the costs associated with using solar energy are expected to continue falling.
US aims to establish a higher level of energy security
The U.S. has shown a great deal of support for solar power in recent years. The country is making an attempt to diversify its energy structure, but not solely for environmental purposes. Ongoing political tensions with other countries have called into question the energy security of the U.S. By embracing renewable energy, the U.S. may be able to reduce its reliance on foreign sources of power, allowing it to have a more sustainable future in terms of energy security.