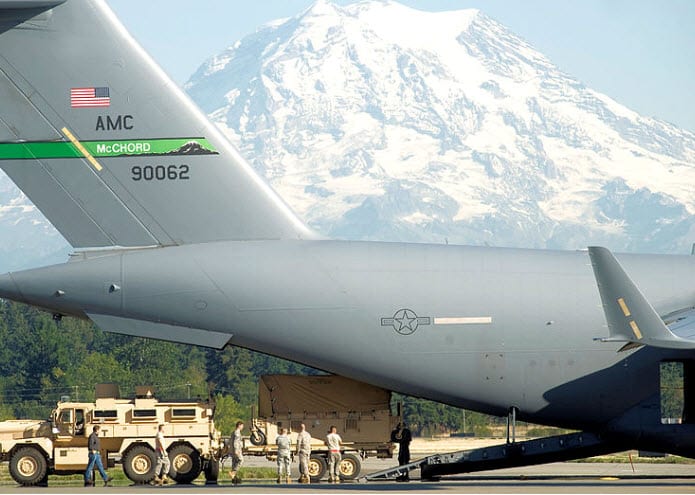 U.S. military base generates its own hydrogen gas to power new fleet of forklifts
March 7, 2012
The U.S. military has been making headlines in the alternative energy community recently.
All four branches of the nation's military have begun making pushes to incorporate alternative energy into their structure, with a keen focus on hydrogen. Their efforts are backed by the Department of Defense, which has claimed that alternative energy is the only way to ensure the continued security and viability of the country. The latest evidence of the military's adoption of alternative energy can be seen at the Joint Base Lewis-McChord in Washington.
A fleet of nineteen forklifts have arrived at the base, each powered by hydrogen gas.
The vehicles were provided to the base by the Defense Logistics Agency and the Center for Transportation and the Environment. The fuel cells used in the forklifts were manufactured by the latter organization. The initial concern in using these forklifts was the base's ability to generate its own fuel. That seems to be a moot issue, however, as the base is able to do so with the help of the Center for Transportation and the Environment.
The Joint Base Lewis-McChord generates its own hydrogen gas at its local water treatment plant. The plant is used to purify and process waste water. Hydrogen is a natural byproduct of the process at the plant and, as such, is a great source for the base's efforts concerning alternative energy.