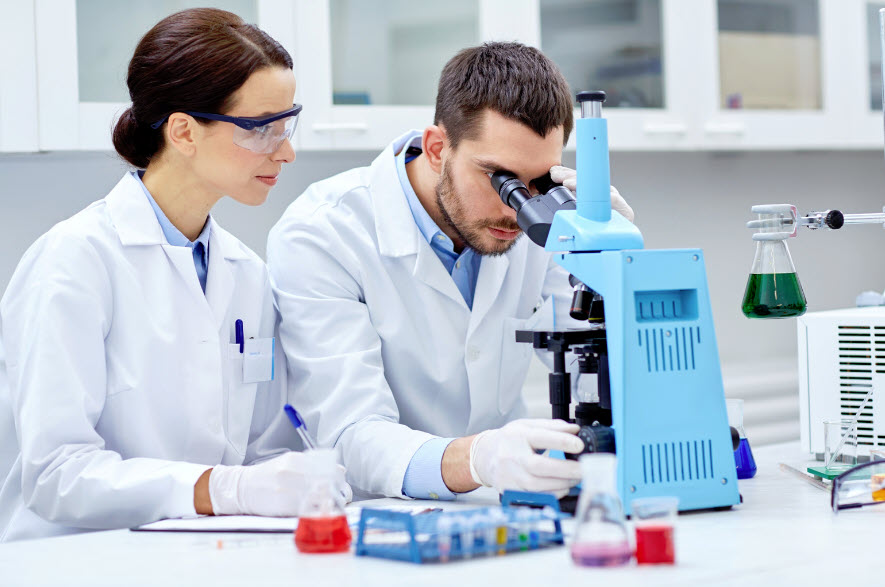 Virginia Tech finds a new alternative catalyst that makes fuel cells more powerful and efficient
June 30, 2011
0
By
Alicia Moore
Researchers at the Virginia Polytechnic Institute and State University have found a new way to make hydrogen fuel cells more powerful and efficient.
Virginia Tech is famed for its contributions to technological advancement, and the latest coming from the institute could make fuel cells more viable for commercial use. Researchers have improved the electricity generating capabilities of fuel cells by using a polymer electrolyte membrane (PEM). The new method may also mean that conventional platinum catalysts used by today's fuel cells will be obsolete.
Scientists at Virginia Tech are using Nafion, a PEM that is often used in most fuel cells today.
The material is rarely used to its full potential, researchers found after experimenting with it further. By stretching the material to encompass more area within the fuel cell, and taking the place of the traditional platinum catalyst, researchers have discovered that they can speed up the filtration of ions from water.
By speeding up the flow of the filtration, fuel cells are able to produce more electricity. Stretching the material also allows researchers to filter ions more accurately, enabling the catalyst to produce highly pure hydrogen which is easier for the fuel cell to convert into electricity.
Beyond its uses for fuel cells, Nafion can also be used in a variety of applications that rely on filtration of some sort. The material can be used in car batteries or the desalination of water, and it can also be used to make other synthetic materials for robotics.
About The Author
Alicia Moore's dedication to sustainable energy products goes beyond her writing. She actively seeks out new ways to live more sustainably, and encourages others to do the same. Her commitment to eco-friendly living is evident in her daily life, and she is always looking for ways to reduce her impact on the environment. What sets Alicia apart as a writer is her ability to communicate complex topics in a way that is accessible to everyone. Her passion for renewable energy is contagious, and her writing inspires readers to consider the ways in which they can make a positive impact on the planet. Ultimately, Alicia's work is driven by a desire to create a more sustainable and equitable world, and her writing serves as a powerful tool for achieving this goal.