Volkswagen purchases hydrogen fuel cell technology from Ballard
February 13, 2015
Automaker makes a monumental deal with Ballard Power Systems
German automaker Volkswagen has purchased hydrogen fuel cell technology from Ballard Power Systems, a leading developer of fuel cells. The deal between the two companies is estimated to be worth approximately $122 million and it may advance Volkswagen's plans concerning fuel cells and clean transportation. The automaker has been working on developing a fuel cell vehicle and forming a better understanding of fuel cell technology. Volkswagen has shown somewhat limited interest in fuel cell technology when compared to other automakers.
Deal with Volkswagen draws more attention to Ballard and its hydrogen fuel cell systems
Ballard is set to transfer several patents concerning hydrogen fuel cells designed for transportation to Volkswagen for $50 million. The company will also provide the automaker with engineering services through March 2019 as part of the deal. The news of the deal has lead to a surge in Ballard's stock value, representing the largest increase in the company's stocks in nearly two years. This may draw more attention to the fuel cell developer, especially among investors that are interested in renewable energy and clean technology.
Automaker and its brands are seeking out experts in the fuel cell industry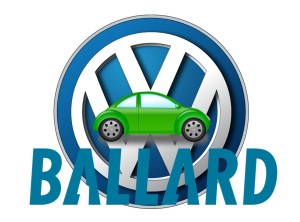 According to Ulrich Hackenberg, development chief of Volkswagen's Audi division, the company is working to secure "crucial expertise" that will allow it to further the development of its fuel cell technology. While Volkswagen has shown interest in hydrogen fuel cells, much of its focus in the clean transportation space appears to be fixed on conventional electric vehicles that run on batteries. The automaker has been showing off its hydrogen-powered concept car, which may enter production at some point in the coming years.
Fuel cells continue to gain momentum in the auto industry and among consumers
Hydrogen fuel cells have become quite popular in the auto industry. Many automakers are developing vehicles that are powered by fuel cells in order to comply with emissions regulations in prominent markets and become more environmentally friendly. The demand for fuel cell vehicles has been rising steadily over the past few years, as well.