Yingli Solar tapped to bring solar energy technology to the UK
March 26, 2014
0
By
John Max
Grid Essence UK teams with Yingli Solar to bolster new projects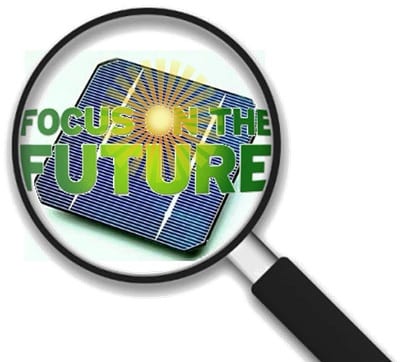 Yingli Solar, one of China's largest solar energy companies, has been selected by Grid Essence UK, a renewable energy organization, to supply seven projects with photovoltaic technology. The United Kingdom has become quite enamored with solar power in recent years, partly due to the economic prospects that it represents. While the UK government has begun to focus more heavily on wind energy, several independent energy developers in the country supportive of the continued development of solar power throughout the country.
Chinese company to deliver 54 MW of photovoltaic modules to the United Kingdom
Yingli Solar will be responsible for delivering some 54 megawatts worth of photovoltaic modules to seven projects that are taking root throughout the United Kingdom. Construction on many of these projects has already begun and the modules from Yingli Solar are expected to be delivered to the United Kingdom by the end of this month. The solar power projects are expected to begin feeding electrical power into the UK energy grid by the end of the first quarter.
New projects could have a modest impact on the cost of electrical power
Together, the solar projects are expected to generate approximately 54,500 kilowatt-hours of electrical power. The projects have received approval from the United Kingdom Department of Energy and Climate Change, allowing them to operate as energy suppliers for the country. The energy the projects generate is expected to have a modest impact on the price of electricity in some parts of the country.
Yingli Solar continues to play a major role in the global solar power sector
Yingli Solar has played a major role in the global solar power industry over the past few years. The company is partly responsible for influencing the dramatic drop in the price of photovoltaic technologies. This was accomplished through aggressive industrial efforts involving the manufacture of these technologies and introducing photovoltaic modules to foreign countries. Yingli Solar currently holds a commanding presence in the global solar market and participates in several projects that have begun to take form in many parts of the world.
About The Author
John Max is an experienced sound engineer with a bachelor's degree from UCLA. With over 25 years of experience in the entertainment industry, John has also worked as a machinist, producing parts for cameras. Apart from his professional achievements, John is passionate about classic cars, owning a dazzling 1976 Porsche 911. While he drives a Toyota Prius on a regular day, John is excited about getting his hands on his first hydrogen car soon. John has been an avid writer for Hydrogen Fuel News for 17 years, contributing to the team as they collectively investigate and learn about the growth and technology of hydrogen fuel. At Hydrogen Fuel News, John is part of a great team that shares a common goal of exploring and investigating the world of hydrogen fuel.