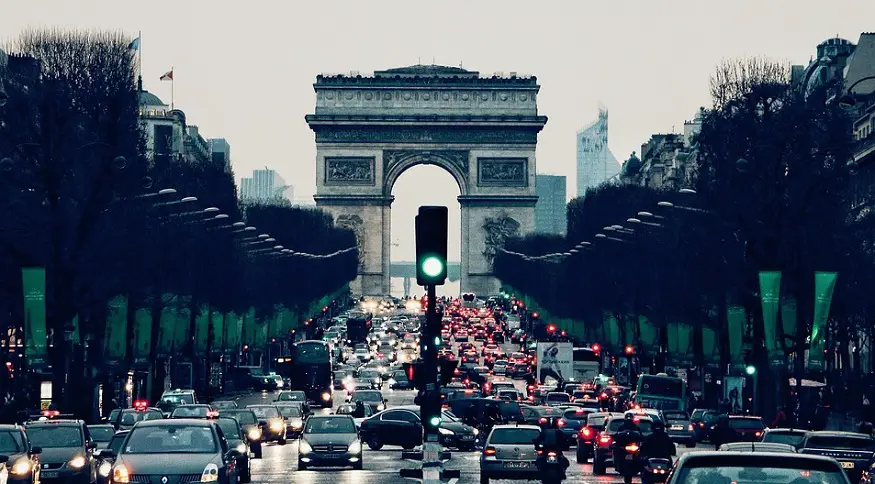 A Paris car ban has gone into effect as pollution worsens in the city
July 2, 2019
France's capital has banned up to 60% of its cars as heatwave makes air pollution worse.
A recent Paris car ban is the most drastic restriction every imposed in the city in response to air pollution, officials have said. The record heatwave that has rocked France's capital has significantly increased air pollution, resulting in the ban of up to 60% of motor vehicles on its roads.
The ban was placed on older and less efficient vehicles.
The Paris car ban when into effect on Wednesday within the A86 second ring-road. This area encompasses Paris and 79 towns around it. The ban has been imposed on older and less efficient vehicles.
Paris and other major French cities put a Crit'Air emissions standard in place at the start of 2017. This standard requires all vehicles to display their pollution category. There is a total of six different categories and each one is represented by a color. The color indicates the car's age and emission level.
Some of the cars in these categories are banned during peak hours, while those that are too old to even qualify for any of the six groups (vehicles produced prior to 1997), face permanent restrictions for as long as the hot weather lasts.
Currently, the only vehicles allowed on the roads are those powered by electric batteries or hydrogen and gas cars registered after January, 2006, and diesel cars registered from January 2011.
Many drivers have been ignoring the Paris car ban.
According to AAA Data, there is an estimated five million vehicles registered in the Ile-de-France area around Paris, and approximately 60% of this total are to be restricted, Reuters reports.
Although traffic has been lighter than normal in the city since the ban was imposed, there hasn't been a significant drop in the number of vehicles on its roads. The reason is that many drivers said they were ignoring the restrictions as the fines for breaking the law were very minimal – €68 ($77) for cars and €135 ($152) for vans.
Many motorists feel the ban is extreme and that taking cars off roads won't be enough to reduce pollution levels.
That being said, according to air quality monitor Ming agency Airparif, pollution levels are high, with ozone levels in Paris exceeding levels of 180 MICROgrammes per cubic meter. To put this into greater perspective, an Air Quality Index (AQI) in the range of 0 to 50 is considered good while levels 151 to 200 are unhealthy for everyone, not just for individuals in sensitive groups (e.g. those with asthma).
Starting July 1, Paris further tightened regulations, permanently banning cars with level 4 stickers (diesel engine cards registered between 2001 and 2005 and trucks from 2006 to 2009) within the A86 ring-road area.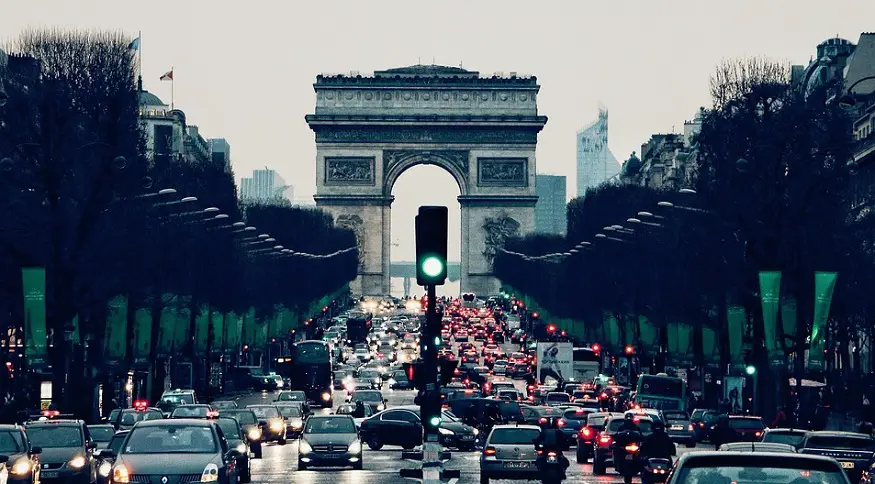 The Paris car ban will eventually include all gas- and diesel-powered vehicles as only electric or hydrogen-powered cars will be allowed on Greater Paris roads in 2030.