A rash of quakes in Oklahoma is blamed on fracking wastewater wells
August 12, 2015
Forty earthquakes shook the state in one week in late July.
Within a one week period in Oklahoma, an astonishing number of earthquakes rocked the state, and the governor of Oklahoma, Republican Governor Mary Fallin, links the 40 quakes that recently occurred in late July to the procedures used for fracking and non-fracking wastewater disposal wells.
Five of the 40 quakes had a magnitude of 4.0 or higher.
According to state seismologist Austin Holland, only seven months of the year have passed and Oklahoma has nearly tied the number of quakes that the state experienced in 2014, which was a record-breaking year for the quantity of earthquakes the state experienced.
The 40 quakes had a magnitude of at least 2.5. However, the United States Geological Survey (USGS) reported that on July 27, five of the earthquakes on that day alone had a magnitude of 4.0 or more. These quakes were strong enough that some of the residents who felt them were more afraid than they have ever been, stating that these were the strongest tremors they had ever felt.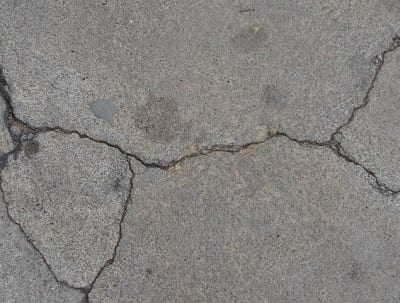 Furthermore, some residents worry about the damage that the quakes will cause to their homes. The co-founder of Stop Fracking Payne County, Angela Spots, said that the continual seismic activity has resulted in damage to homes, which is not covered by homeowners insurance.
An increase in quakes has been connected to an increase in fracking.
According to sate website Earthquakes in Oklahoma, back in 2013, Oklahoma had 109 earthquakes that hit a magnitude of 3.0 or higher. This number increased to 585 in 2014, which puts the present rate of quakes in the state at about 600 times the historical average. Environmentalists, scientists, and others, including Governor Fallin, have linked this increase to fracking wastewater disposal wells, as well as those not related to fracking. More specifically, science points to the depth and volume of wells and the unique geological features of certain regions of the Arbuckle formation as the culprit behind the earthquakes.
Fallin sated "We all know now there is a direct correlation between the increase in earthquakes we have seen in Oklahoma and the disposal wells, based upon many different factors, whether it is volume or location or whether it is on a fault line, how deep that disposal well goes into the earth itself."
Fallin wants to take a more cautious approach with this issue, but some, like State Representative Cory Williams, want a moratorium on wastewater disposal wells in areas with high seismicity. However, council members do not feel that a moratorium will solve the problem. While a moratorium may not be the solution, it is clear that many feel that something needs to be done and soon before a much larger earthquake occurs.