AFC Energy receives approval for new hydrogen fuel facility in Germany
June 12, 2015
Fuel cell developer receives final approval needed to build its new energy facility
AFC Energy, a developer of hydrogen fuel cells, has announced that it has received the final permit needed to finish construction on what it believes to be the world's largest industrial alkaline fuel cell facility. The facility is located in Germany, a country that has been growing more interested in fuel cell technology and renewable energy. The new facility will be equipped with alkaline fuel cells, which will produce electrical power that is expected to be delivered to German utilities and the country's energy grid.
Alkaline fuel cells use hydrogen to produce electrical power
An alkaline fuel cell is a type of hydrogen energy system and is the oldest type of fuel cell technology every developed. NASA has been using these types of fuel cells since the 1960s and they have been growing in prominence as industrial energy systems. Like other types of fuel cells, these energy systems make use of hydrogen fuel to generate electrical power through a chemical process. The byproduct of this energy production is heat, water vapor, and oxygen, making fuel cell systems emissions free.
AFC Energy expects the new facility to produce energy next month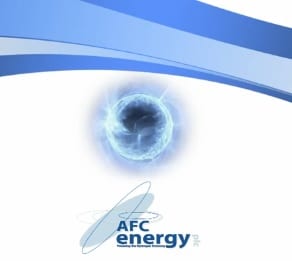 AFC Energy has been seeking approval for its new fuel cell facility for some time. The final permit granted by German authorities represents a major milestone in the construction of this facility. The fuel cell system being used at the facility will make use of the KORE cells that have been developed by AFC Energy. The company believes that the fuel cell facility could be producing electrical power as early as next month.
Hydrogen fuel cells are becoming more popular as utility energy systems
Hydrogen fuel is quickly becoming one of the most attractive aspects of the renewable energy spectrum. Several countries have come to show support for fuel cell technology and industries, such as the auto industry, are beginning to use these energy systems in order to become more environmentally friendly. As utility energy systems, fuel cells are beginning to attract more attention, especially as developed countries look to find an alternative to conventional forms of electrical power.