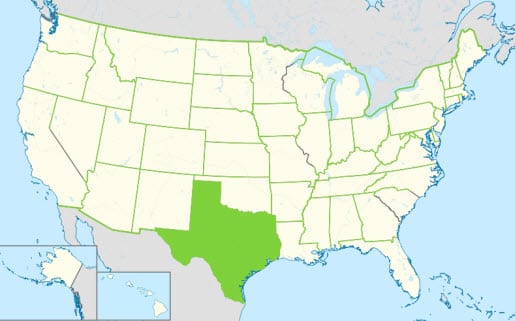 Air Products dedicates new hydrogen fuel pipeline in Texas
November 2, 2012

Air Products now operates world's largest hydrogen network
Air Products, a leading producer of industrial gases, has formally dedicated a massive hydrogen pipeline in Texas this week. The company's Gulf Coast Connection Pipeline has been connected to the Houston Ship Channel to New Orleans this week in a ceremony that attracted many state officials. Through the connection of these pipelines, Air Products now operates and maintains the world's largest hydrogen fuel network, further solidifying its place as a primary supplier of hydrogen fuel.
Demand for hydrogen fuel on the rise
The demand for hydrogen is rising in the U.S. The gas is used in numerous industries and is quickly becoming a major factor in transportation. Air Products has been working to establish a comprehensive hydrogen fuel infrastructure in the country in preparation for more companies and consumers making use of hydrogen fuel cells. Thus far, Air Products has been successful in its endeavor.
More than 1.2 billion cubic feet of hydrogen supplied each day
In August of this year, the company began supplying more than 1.2 billion cubic feet of hydrogen fuel daily to refineries and petrochemical customers. The hydrogen is provided by 20 of the company's production facilities and feed into two 180-mile and 600-mile segments of the pipeline network. Air Products notes that Texas is an important place to establish a hydrogen fuel supply chain because of the favorable business climate and the strong chemical industry that calls the state home.
Hydrogen receiving more support from federal government
With a strong hydrogen fuel infrastructure established, the U.S. may be able to make better use of alternative energy. Given the focus that the auto industry has been placing on hydrogen fuel, the U.S. is keen to ensure that it can play a vital role in the launch of these vehicles by making itself an attractive market for automakers. Hydrogen is part  of the federal government's "all of the above" energy plan and has been receiving more support in recent months.