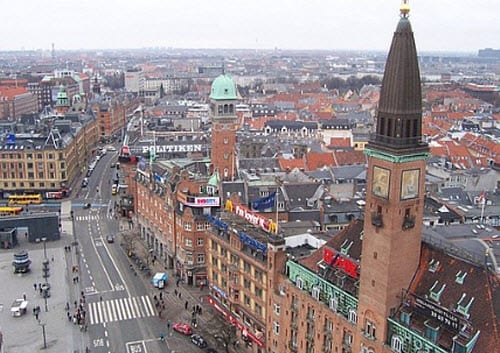 Sweden and Denmark pegged as ideal markets by Hyundai
November 2, 2012

Hyundai examines global markets for promise
South Korean automaker Hyundai is preparing for the launch of its new hydrogen-powered vehicle, the Tucson ix35. As part of the company's preparation, Hyundai has been looking at several markets around the world to determine which will be the first to see the vehicle's release. The markets that are most appealing to Hyundai are those that already have a somewhat established hydrogen fuel infrastructure, as well as governing policies that are favorable to clean transportation.
Sweden and Denmark chosen for launch of Tucson ix35
Hyundai has announced that both Sweden and Denmark will be the first markets for the launch of the Tucson ix35. The two countries have shown a great deal of support for hydrogen fuel and its use in transportation for several years. Both Denmark and Sweden have established a strong foundation for a hydrogen fuel infrastructure that is expected to support the initial launch of the Tucson ix35. As the vehicle becomes more popular, and others of its kind are released, this infrastructure is expected to be expanded.
Sweden's Skane Regional Council to receive country's first hydrogen-powered vehicles
In Sweden, the Skane Regional Council, the southernmost county of the country, has signed a contract with Hyundai, in which the council will receive two of the automaker's hydrogen-powered vehicles in 2013. This is the first time a public contract concerning hydrogen-powered vehicles has been made in Sweden and the vehicles provided to the Skane Regional Council will be the first of their kind to arrive in the country, followed by many more.
Denmark to receive vehicles through HyTEC project
Denmark's capital city of Copenhagen has become a beacon for hydrogen transportation in recent months. The city has adopted an aggressive stance concerning the matter, building out its hydrogen fuel infrastructure in preparation for the imminent release of new vehicles. Through the European HyTEC project, Copenhagen will be receiving six of Hyundai's hydrogen-powered vehicles. These will serve as the vanguard for other a larger launch of the Tucson ix35 next year.